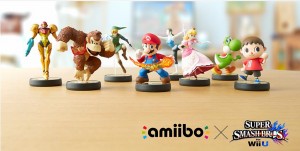 Okay, if you aren't familiar with video games, there is a big convention in LA every year known as E3. We at TheGeekChurch.com haven't been for a few years. By we, I mean me. However, I like to make certain that my readers know what's up with video games, so here's the skinny for the big three this year.
Nintendo: I know that I have said that this company's days are numbered due to poor Wii U sales, and so it is difficult to say what they would bring to the table. Two games really could help boost sales at least a little, and they are the new Zelda game and Super Smash Brothers game. Somewhat related to the later fighting game is the announcement of the Amiibo figurines that interact directly with the Wii U's gamepad. Yes, this is similar to Disney Infinity.
Sony: Much of the focus of Sony's Playstation coverage was based on games. They were pleased to show off Destiny, Little Big Planet 3, Bloodborne, Far Cry 4, and many others. Of course, they couldn't resist showing off Project Morpheus.
Microsoft: Doesn't look like there are any new hardware developments for the Xbox One this year. Much of the emphasis was on games, including the Halo Master Chief Collection.
So, if you are looking to make your video game Christmas list, check out these Sources below.