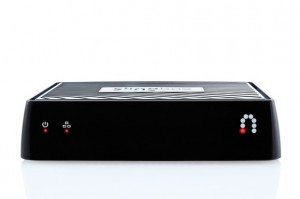 One of the biggest problems with having cable television is you spend a lot of money to get quality programing, but you have to be home to watch it. Wouldn't it be terrific to have some way to watch all that TV that you paid for anywhere in the world?
This is exactly what the Slingbox M1 can do. It promises "watch anywhere", which includes on your mobile devices or even over the Internet. You can access your programming in 1080p, which means the best possible quality. You can even watch on a second TV via Apple TV and Roku.
Now, just to let you know on the set-up. If you just have a simple cable in the back of TV that controls your cable, you need some more. You can attach the Slingbox M1 to your cable box, and it also works with DVD/Blu-ray players. You can also attach an Ethernet cable or go Wi-Fi.
If you want to get in on this, feel free to head over the Sling site and lay down $149.99 for it.