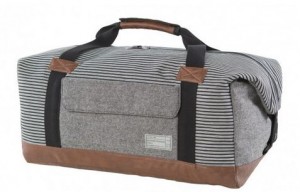 I like a lot HEX products, and I was very pleased to review the Stinson Relay Duffel Bag. I have to admit that if I was into bags, I would definitely be into this one.
I'm pretty sure that you can use a gym bag or an overnight bag for at least a few days worth of clothes. There are two external pockets with one padded with a magnetic enclosure for an iPad, and then there is another for a phone, chargers, or accessories.
It is constructed with water resistant coating, along with genuine leather zipper pulls, heritage interior lining, and a whole lot more. You can find the Relay Duffel on the HEX site for about $109.95, and more than just in this pattern.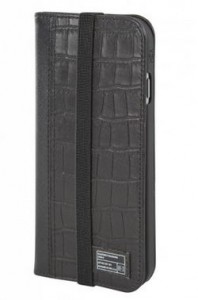 I was also fortunate to receive some of their newest cases for the iPhone 6 with the Icon Wallet.
I might as well start by saying that I have reviewed products like the Icon Wallet before. Then again, I'm kind of getting tired of giving products introductions like that. Yes, this another one of those cases that can fold up like a book around the smartphone and hold three ID cards and even some cash in a side pocket.
The Icon Wallet case can close with an elastic band, and it is made of leather. It is a very good case, and fine one, too. You should be able to get it in Brown, Black Woven, Black, and Camo on the HEX site for about $49.99.