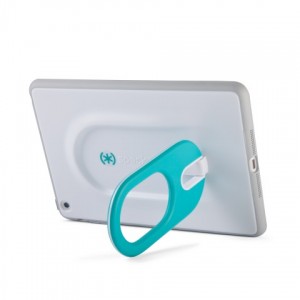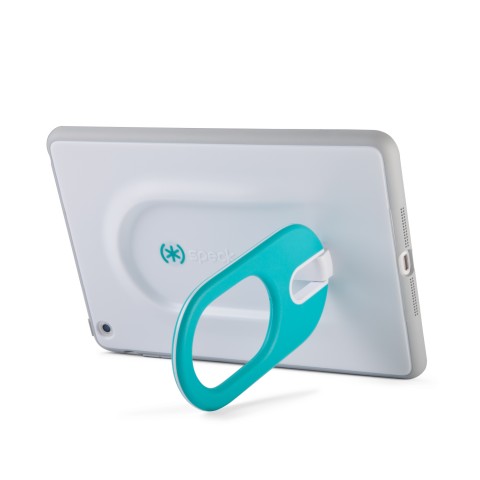 Okay, this has to be one of the longest titles for a post that I have ever used, but Speck sent me some stuff, and I will be darned if I don't review it. I will start with the HandyShell for the iPad Mini.
The HandyShell for the iPad Mini is pretty much your everyday case for the iPad Mini. As someone who has some experience with Speck products, you have to like the raised edges that protect the iPad Mini up to the screen. This means that you can lay it down on a table.
Here is what really makes that HandyShell stand out, and stand up. It is that looped handle thing that is made as a stand in portrait and landscape mode. It can also be used for hanging it on something, or a good holding grip. You can get the HandyShell on the Speck site for $49.95.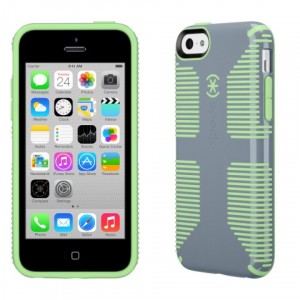 Then there are the CandyShell cases, and I will start with the CandyShell Grip Case for the iPhone 5C. This is a case made for big texters, as it has plastic and rubber grips that will keep it in text-crazy hands.
It also has come tactical thumb bumps, which are ridges that keep thumbs aligned with touchscreen buttons. There are two layers of protection, and raised bezel to keep the screen safe. If you like it, you can get it on the Speck site for $34.95.
Now the last is the CandyShell + FACEPLATE, which I can't find on the Speck site, so I can't give you a price. It is a CandyShell case with patented protection, and a cushioned interior. The FACEPLATE keeps the screen protected from nicks and scratches, and just about anything else. The FACEPLATE uses TrueTap technology, also trademarked, for a "superior touch response".
Well, that is a good merry Speck-mas to you. All these are available, or probably will be available on the links listed above.