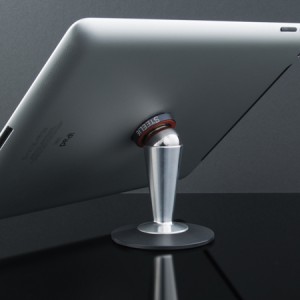 I think we all know that our tablets and phones are convenient to put in our hands, but they are often not very comfortable. A whole slew of accessories has been created just to make certain that we are comfortable with our tablets and smartphones.
The Steelie is a post that you can stick to something of a flat surface, you know, like a tabletop, desk, or something. Now, that has a stickable stand that will attach there pretty permanently. However, on the top of the post will be hemisphere of metal. Now, you can attach this concave dome to your tablet or smartphone, and you have your mobile device on something adjustable.
It really is a terrific product, and if this is something that you are looking for, check it out. You can get it for about $49.99 on the Nite Ize site.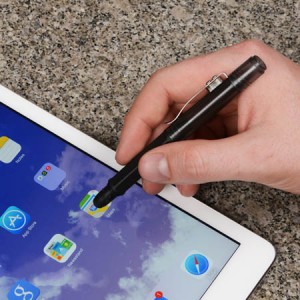 All right, now let's get to another smartphone and tablet accessory, the stylus. This is the Inka Mobile Clip Pen + Stylus, and it is both a virtual stylus for your touchscreen and it works as a pen with ink as well.
Yeah, there isn't really much that I can say about this, but it does have a Quick Clip S-Biner which is made so it stays with you. By the way, I have heard that the pen can write underwater. This used to be a big claim to make in the pen community.
Anyway, you can get the Inka Mobile Clip Pen + Stylus on the Nite Ize Site for $13.99.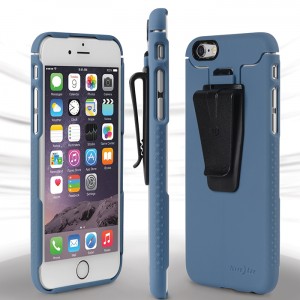 Now we come to the part where I talk about Nite Ize's Connect a case for the iPhone 6. I will have to say that this is one of the thinnest cases that I have ever seen, and it certainly is quite durable plastic.
Then there is the mounting system with an innovative flex hinge for getting the iPhone 6 in. Then there is the connect clip that can be removed. Here is the thing, as I can't really remove the clip. I tried, but I could probably do it, seriously.
Anyway, it is available in a lot of colors for about $29.99 on the Nite Ize site. It costs a little more if you want the Mossy Oak pattern as it costs $34.99.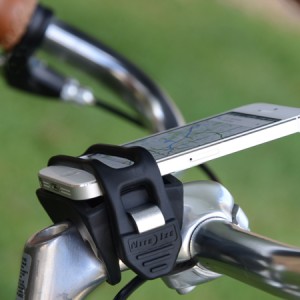 Then there is the HandleBand, which is made to be a "Universal Smartphone Bar Mount". Basically, you put it on a bike handlebars, and you can put your smartphone there.
It is definitely good for those apps that you can use while biking. As an added bonus, the screen is mostly visible. I say mostly visible because the smartphone is held in with this rubberband thing that lets exposes part of the touchscreen. I kind of wish there was some other mechanism to hold it in, but for what it is, it should be good for you.
The Handleband, as well as all of these other products is available on the Nite Ize website for about $19.99. We thank the company for letting us try them.