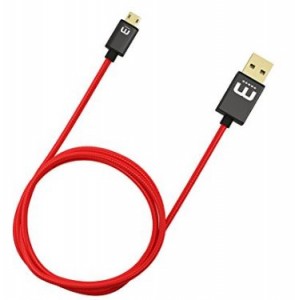 This is another time to review a MicFlip. This is the MicFlip 2.0, and it has a major difference than the other, unless I am wrong.
You see, I reported the MicFlip 1.0 (I am told this was the first version) had a flip-able micro USB, but not a flip-able USB port. The MicFlip 2.0 can flip both ends.
I don't know if that makes sense, but hey, there is a lot of cool stuff that a charging cable can do. So if I had to use one charging cable, I would use the MicFlip 2.0. At this point, I don't know what the MicFlip 3.0 can do.
I wasn't able to find a link to the MicFlip 2.0 on Winner Gear website, but here it is on Amazon for $19.99.