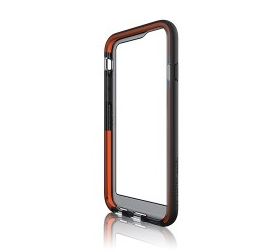 I have had a chance to try out Tech21 technology products before, and they make some very quality products. The color orange is a huge factor, as it is on their packaging and their products. The Orange is some D30 impact material that is that type of putty you can put on your finger, strike with a hammer, and you won't feel it.
The first item that I will review is the Classic Trio Band Case for the iPhone 6. This is a bumper more of a case, in other words, it is made to protect the sides. These were pretty popular back when the iPhone 4 started having that problem where you couldn't hold it a certain way.
So, the Classic Trio has Impactology, and I'll explain what that is later. You should be able to get the Classic Trio for the iPhone 6 for about $29.99 here.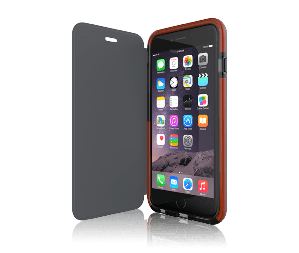 The next case that I had a chance to review was the Classic Shell with Cover. I think this would be a good time to talk about that whole Impactology that I mentioned earlier.
Impactology is the process that that all the products are subjected to make certain they can withstand the hardness that is life. It is related to the orange material that I mentioned earlier, and it no doubt the secret of Tech21's success.
Anyway, the Classic Shell is essentially a case for the iPhone Plus, not like the "bumper case" that was the Trio. The Cover is a flap that will protect the front of the iPhone 6 Plus while the D30 material will protect the back. You can get the Classic Shell with Cover for the iPhone 6 Plus for $44.99 on the Tech21 site here.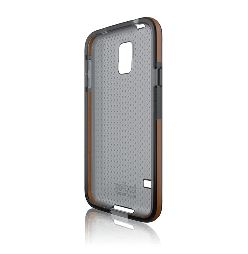 The last case that I reviewed is the Impact Mesh case for the Samsung Galaxy S5 case. It is a slim-fitting case that feels very rubbery, and it seems to be transparent enough to perceive some odd mesh pattern, hence the name.
You should be able to get the Tech21 Samsung Galaxy S5 Case with Impact mesh for about $34.99 here. While you are at it, just go to the Tech21 site and see what else they got there.