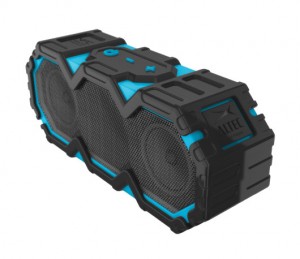 I realize that I summarized the review of this product within the title, but I'm not certain what else to say about it without saying that it is great.
The Altec Lansing Life Jacket follows the model that I see with most Bluetooth Speakers. That is, they are very big, wide, and usually IPX7 rated. That means it is very durable and can withstand water, shock, dirt, sand, and dust. In other words, it should be perfect for when you just want to plop it on the sand.
So yeah, it is terrific, and I wish I had it last summer. The only thing that is necessary is to tell you about the specs about the battery life, which is about 16 hours. Then, you should know that it has a 30-foot signal range as well as NFC capability.
You should be able to get the Life Jacket on the Altec Lansing site for about $149.99.