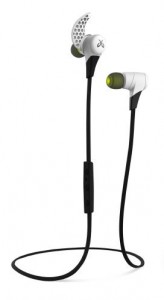 It has been a while since I have reviewed a Jaybird product, but I was pleased to review their newest one, the JayBird X2. Seriously, I believe that this news was under embargo, and I could be the very first tech and gadget writer to be reporting on this.
Needless to say, the Jaybird X2 is a sweet pair of Bluetooth earbuds. In case you are not familiar Jaybird, they put a lot of work into Bluetooth earbuds that are good for athletes. I mean, they have at least a dozen spokespeople for it like James "The Iron Cowboy" Lawrence, Pro Trainer Brandon Johnson, Pro Triathlete Jesse Thomas, and so many others.
Part of the reason for this success in the athletic field is the patented secure-fit enhanced comfort sport ear fins, and they stay in the ear really well. They also have Comply Premium sport foam ear tips, and there is also this X-Fit over/under-ear fit options which is good for comfort.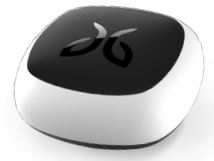 There are other great features like SignalPlus, which eliminates cross-body signal interface and dropout, so you don't have to worry about losing a call. In addition to that, there is Shift Premium Bluetooth Audio with some premium sound and warm bass. Also included is Jenna Voice prompts, as well as a nifty case that you can see here.
As for the battery life, it is pretty good at around 8 hours of play time. That's probably good for at least every day usage or a full week of workout sessions.
I don't know of a price on this, but it comes in several colors including Storm (White), Midnight (Black), Alpha (Dark Green), Ice (Blue), Charge (Yellow-Green), and Fire (Red).