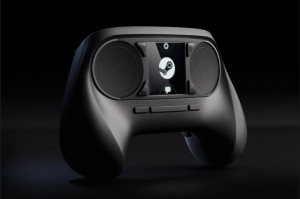 If you are not familiar with Steam, it is a way of porting some cool games to your PC. I have used it in the past, and the company announced last week that they intend to do more for the people.
The first was Steam OS and a Steam Machine, which are essentially modified PCs to play Steam games on their television. Of course, you are going to need a controller to play games, which is where this Steam Controller comes in.
The Valve Steam Controller has dual trackpads, and the entire section in the middle is one touchscreen. It also has 16 buttons that developers can use for their personal games, and the controller is capable of haptic feedback. The controller can also can play audio waveforms as the sensors within double as speakers.
I don't have any word when this will be available, or what price it will be.