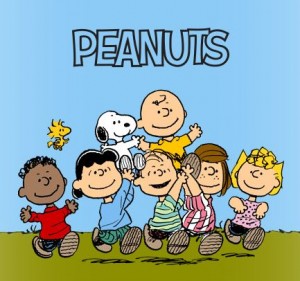 Well, I guess it was only a matter of time before someone rebooted Charlie Brown and Snoopy, and of course, why not make it into something computer generated. Of course, SAKAR, who has made a lot of accessories based on licensed material has create a lot of Peanuts accessories as well.
I had a chance to try them out, and I have a pair of earbuds on my ears with Snoopy on them. It is a Snoopy that looks like it could have been drawn by Charles Schultz, but looks a little fancier.
I like these earbuds, and I'm certain that there are a lot of children that will love them as well. They come with a deluxe travel pouch, and work with anything with a headphone jack.
As for this Peanuts movie, I predict three outcomes. The first is that it will be good, and successfully capture the magic of the Peanuts franchise with an updated twist for a modern age. The second is the more probable, and that the studios and committee will mess it up worse than the recent Fantastic Four movie. The third is probably the worst of the two, is that the film is so forgettable that no one will remember it in the next two years.
I don't have any information on where to buy some of these cool Peanuts products, but I would imagine that they will become available before November 6, 2015, when the Peanuts movie hits theaters.