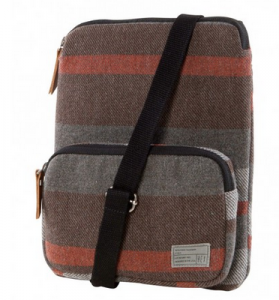 I have reviewed HEX products before, such as the Cabana Tote, and I recently had a chance to review the Westmore Cross Body for Tablets.
The Cross Body is definitely designed for tablet owners in mind. I have always complained that there were not enough accessories for mobile devices that were like bags and purses. This Cross Body is a form factor bag that allows you to zip up the tablet so it fits in well and is protected.
That alone would be worth the price, but it also has a pocket that works well for charging cables, earbuds, and even an iPhone. Yeah, this is good for iDevice owners, and you can put it on your shoulder like a purse. I wonder if men could wear this and still feel masculine. I don't know.
If this particular product floats your boat, you can get it on the HEX site for about $39.99.