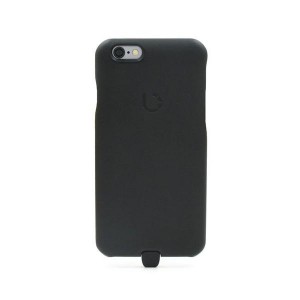 Okay, today, I'm going to talk about three products from Bezalel. I thought that name sounded familiar, and it is apparently from the Bible. Bezalel was the chief artisan of the Tabernacle, and now the company designs some great accessories.
I'll start with the Latitude, which is apparently the first universal wireless charging case for the iPhone. That is quite a big boast, and honestly, it would be really just great if the iPhone has this ability.
If you are not familiar with wireless charging, it is a cool way to just put your mobile device down on a platform and let it charge. Some devices have this ability already, but some need a case to get it working. The Latitude is a case for the iPhone 6, and yes, it is coming soon for the iPhone 7.
The Latitude is designed to fit in the iPhone, and then the connector slides into place. It is quite a great case, and even more practical. It can be purchased on the Bezalel site for about $49.90 in black or white.
Since I have talked a lot about wireless charging, I should probably talk now about the Futura X. This is the pad that you can put down, and it has a Qi compatible receiver. Qi is that wireless charging standard that allows for just slapping your mobile down and getting juice.
There is some magnetic alignment happening there, which is just what you need to keep your device engaged for power. it is always good to have one of these around, because they are just plain handy.
Anyway, you can purchase the Futura X on the Bezalel site for about $49.99, also available in white or black.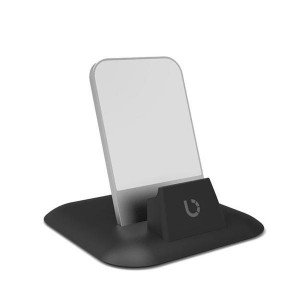 Now it is time to end with Futura X Stand. This is a stand that is made for the Futura X charging pad so you can use the smartphone while it is charging.
I mean, who wouldn't want to watch your phone's video content while it is charging. Like the wireless charger, it is also very handy. Heck, you can use it without the wireless charger, and it would still be useful.
In fact, as a stand, it would be worth the price. It costs $20.00 on the Bezalel site, but it isn't available for black and white. It does seem to be available in black and white.