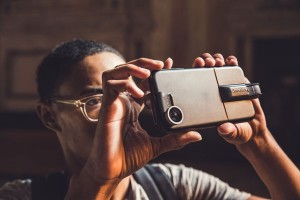 I'm sure that you are aware of the name of Otterbox, who put out some of the most high quality of cases. Today, they even out-did themselves with the Universe Modular Case.
The Universe is an iPhone case that hopefully will not just be for the iPhone. It gives the user the power to clip on two accessories at the same time. It uses two slots, with one at the bottom and the other at the top.
Otterbox already has eight partners with this that include Square, Olloclip, and SanDisk. Anything is going to be used by the iPhone has to be connected via Lightning connector or Bluetooth, but it is a terrific use of a case being able to become a living app. The other add-ons include a battery pack, Wi-Fi booster, as well as a tripod.
By the way, these Universe accessories are able to withstand a fall, so they are durable as Otterbox products. The first Universe case will be on sale for $50, and the accessories will go on sale as well.