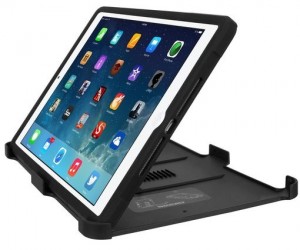 Well, as you can see, this is one of those "Part" stories, which means that I received a lot of product from a certain company, and I am going to review them. I'll go ahead and start with the Apple products from SEIDIO with the DILEX for the iPad Air 2 and OBEX for the iPhone 6.
As far as the DILEX is concerned, it is a product that I have seen before, but this one is very good. Generally, I see product that can protect the sides, one that protects the back, and another for the front. The DILEX multi-purpose cover can do all.
The DILEX has a rubbery looking protector made just for the side and the back of the iPad Air 2 that fits very snugly. Then there is a hard plastic part that affixes to that. There is a back cover thing that can snap into place to cover the front.
Then you can also use the last plastic piece to be a holder for your iPad Air 2, good for watching videos or some kind of display stand. You have a choice of many angles.
If this sounds good to you, then you can get it for about $59.95 on the SEIDIO site.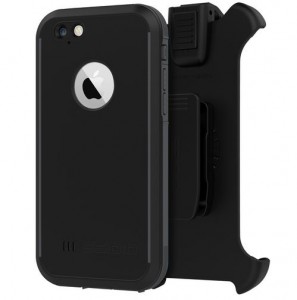 As for the OBEX, I had a chance to review the Combo for the iPhone 6. I will have to say that the OBEX feels like a product that I would see from Otterbox, and that is a compliment, for sure.
The OBEX has a case that you can encase your iPhone 6 in, and it is certified military standard tested for drops as well as complete immersion in water up to 6.6 feet for about 30 minutes. Best of all, you can access all your stuff like charging and headphones.
Best of all the OBEX Combo, it has a QUEST Compatible Holster. I believe that the word QUEST is trademarked for some reason, but it can be used to putting the iPhone 6 on your belt. You can even swivel it.
All in all, this OBEX for the iPhone 6 is terrific, and you can get it on the SEIDIO site for a low price of $64.95. Join me tomorrow for more of SEIDIO stuff.