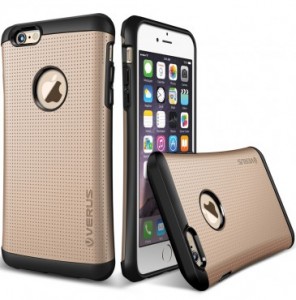 Now that I finished reviewing the Verus for the Galaxy S5, it is time to turn my attention to Verus products for the iPhone 6.
Like all the other Verus products, there is very little description on the website or the product packaging itself. Actually, I was wrong, because I just found some. I'll go ahead and start with the Thor case since I reviewed it for the Galaxy S6. In fact, I don't know why I haven't made a Thor: God of Thunder joke.
As I have stated before, it is both hard and soft at the same time. It all gives a great grip for the iPhone 6, and it is available on the Verus site for $27.99.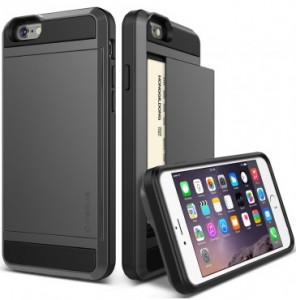 Then we got a chance to try out the Damda Slide Series. Now, I don't know why it is called the Damda, but I can figure out the slide part.
You see, you can slide a little section from here and put a card in there. It looks big enough for a credit card, but the website actually says two. It can probably fit a few business cards, but maybe not at the same time as the credit cards. It also has some weird fabric of some kind on the inside where the cards are stored.
If you want to purchase this for yourself, head on over to the Verus site and pay about $34.99 for it.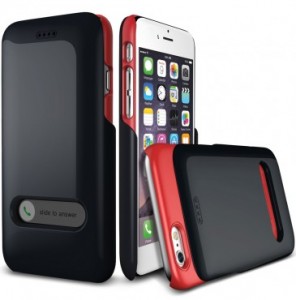 This leads us to the last Verus case for the iPhone 6, which is the Slim Hard Slide Series. In case there any doubt about why it is called that, it is made for sliding.
I don't see anything on their product description on the website, but it is made to put on the front of the iPhone 6 as well as the back. There is a hole for when you get a phone call, so you slide to answer, and then you slide the cover back when you take the call.
All in all, it is pretty interesting, and you can get it on the Verus site for $29.99. Join us tomorrow as we go to Part 3 and review some Verus stuff for the iPhone 6 Plus.