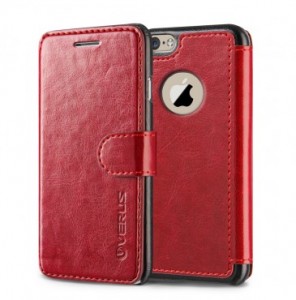 Okay, today is the last time I'll be reviewing Verus products for a while. We'll end this series with the iPhone 6 Plus, and I will begin this ending with the Verus Wallet Case Layered Dandy Diary Series.
Okay, I feel no need to say that I have seen this design before. I have been saying that a lot about these wallet cases, and I'm wondering if three credit card pockets and one big additional pocket is going to be some kind of standard for cases. What isn't standard is leather, as it is made with "vintage style premium leather material".
Oh, it also has a Magnetic lock button, made for keeping the case closed when not in use. You should be able to get the Dandy layered Wallet Case for $34.99 on the Verus site.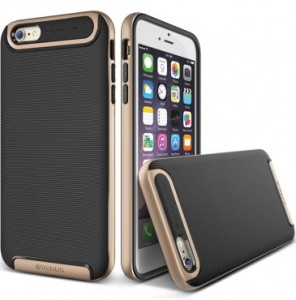 Then there is the Crucial Bumper Series, and it is a dual-layered case that has a special soft inside with a hard edge. These two layers have an airspace within them that can absorb some serious shock.
What makes it interesting is how it has some horizontal lines on the back, and on the inside it has vertical lines. Yeah, these lined patterns are all designed to keep that phone in as well as in your hand.
So I guess it is a Crucial Bumper case as it has important bumpers? Yeah, I don't name the products, I just report on them. I'll give this one a good recommendation, just as I have been impressed by every Verus case that I have seen so far. If you want it, go and get it on the Verus site for about $39.99.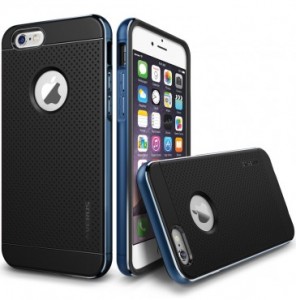 And the last is the Iron Shield which is called "The Sexiest of All, Deadly Attractive". I am not certain if one can really call any case "sexy", but it does look quite nice.
As for the Iron Shield part, it has a Durable Aluminum metal frame, and a "perfectly processed metal-edge rounding metal-bumper". As for what is on the inside, it is good with a inner pattern that looks like a maze, but not like The Labyrinth House. Yeah, you know I had to get that promo in there.
If this is something that you want, get it on the Verus site for about $39.99.
And that concludes our Verus reviews. Something tells me that we'll be reviewing the Galaxy S6 cases sometime very soon.