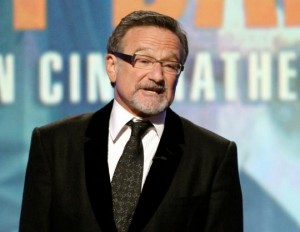 I've been feeling a little sad about Robin Williams lately, I think after seeing The Angriest Man in Brooklyn on Netflix. I just wish that he was still alive because I simply hate suicide, and his will was just read.
Thanks to Robin Williams Trust, Williams bequeathed rights to his name, signature, photograph and likeness to the Windfall Foundation, a charitable organization set up by Williams' legal representatives at the law firm of Manatt, Phelps. The Trust restricts exploitation of Robin Williams' right of publicity for 25 years after his death.
This means that you will not be seeing CG images of Robin Williams on commercials trying to sell you stuff. You also won't be seeing any holograms of him like Michael Jackson, and this was incredibly wise. After all, after Williams' success in animated films like Aladdin, it would be very easy to put his voice on dialogue for a newer animated film.
After all, Marlon Brando appears in the movie Superman Returns years after his death, and there is also a CG Sir Laurence Olivier in Sky Captain and the World of Tomorrow. I'm not looking forward to an era where you can just cast anyone in a film thanks to digital technology. Nice to know that Robin Williams won't be a digital actor until 2039.