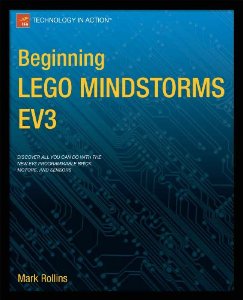 Okay, I'm sure that you all know that I write Lego books. I have written Practical Lego Technics and Lego Technic Robotics, and I have now written a book on LEGO MINDSTORMS EV3.
Yes, I have written on LEGO MINDSTORMS before, like when I saw them at CES 2014. In case you haven't figured it out, I wrote a hands-on review of them because I have lived and breathed LEGO MINDSTORMS all through the fall. I was in up to my neck in these specialized bricks, and learning the programming was also challenging.
For some reason, it is temporary out of stock. You can find it on Amazon here for $29.59.