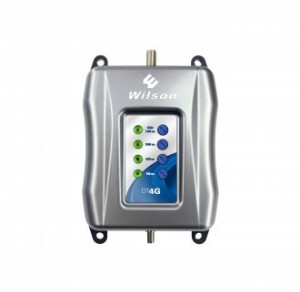 Some of you know that I have reviewed products from Wilson Electronics before, and they often make products made to boost one's cell phone signal. They recently came out with the DT 4G signal Booster, which has the ability to amplify 4G, 3G, voice, and data with a strong reliable cellular signal for all cellular devices.
The DT 4G is made to work in small areas, such as those who work in a small business office, like me! Yeah, I got a chance to try it out, and it is the usual set up with an inside antenna, with an outside antenna, with wires set up to link them both. The good news is that you don't have to connect anything to your smartphone, so you will be free and wireless.
Yeah, it works on all kinds of mobile devices, whether they be CDMA, TDMA, GSM, as well as 3G and 4G. It is designed to increase signal strength, data rates, clearer reception, and minimizing dropped calls. It works with all American cell phone carriers, and it can work on many other cell phones and data devices like tablets.
If you want more information on this device, and think it might be a good match, head on over to the Wilson Electronics site. I found it on Amazon for $359.98.