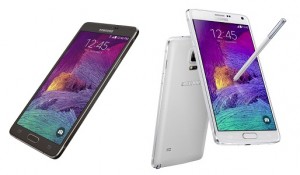 I guess that we had to expect a Galaxy Note 4 after the success of the Galaxy Note 3. Didn't I just review it, oh wait, it was in December.
The Galaxy Note 4 has a 5.7-inch Quad HD (2560 x 1440) Super AMOLED display. Yeah, that is pretty big, but hey, it's a phablet, so what can you say?
As for the cameras, it has a 16 Megapixel rear-facing camera and a 3.7 Megapixel front-facing one. Then there is the cool S-Pen, and pretty much everything else related to the Galaxy Note. By the way, it has Adaptive Fast Charging which can go from no battery to 50 percent in a half an hour.
When the phone is released, you can get a guaranteed trade-in for about $200.