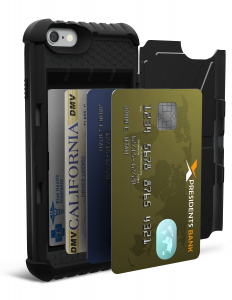 Okay, today is the day where we are going to review two UAG products, one of them is for the iPhone 6/6S and the other for the HTC One M9, my current personal smartphone. If you aren't familiar with UAG, it stands for Under Armor Gear, and it is great protection.
The Trooper for the iPhone 6 might be named because it holds things, like a trooper. The things it can hold include four credit cards, as there is a lid on the back that can flip to hold them.
The Trooper is a hard case, but it also has some rubberized edges so it goes all around. It also has some good protection for the buttons, so it is nice on many accounts. The inside has an impact resistant core, and it is completely light.
You should be able to get the Trooper on the UAG site for about $39.95.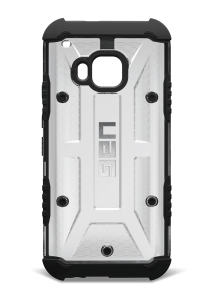 Now that I am finished talking about the Trooper, I'll go with the ICE case for the HTC One M9. I own this brand of smartphone, and I have to admit that whenever I review cases, the companies that make them don't usually make them for this phone.
The HTC One M9 is a thin phone, so the addition of the ICE case doesn't add much real estate to it, surprisingly. It also doesn't add too much weight, and its shape adds some good grip points on the phone.
The fact that the phone has a clear transparent shell also adds to the list of pluses, and it I would recommend it if you have this phone. You should be able to purchase it on the UAG site for $34.95.