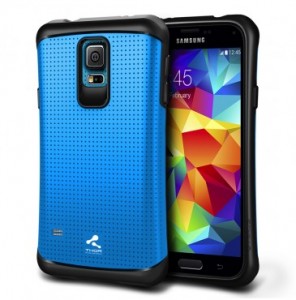 I had a chance to see Verus products at CES, and I just received a message that they already have cases for the Galaxy S6. Yep, they apparently already have them. And I still need to review their Samsung Galaxy S5 products: Thor Dot Series and Wallet Case Diary Case.
The Thor Dot Series has nothing on the main site that I will link to later, and very minimal description on the back of the actual product. The case is very hard plastic that is at the same time soft.
On the inside is some weird spider-web thing on the inside, and putting my Galaxy S5 inside was pretty simple. What else can I say about it? Well, it is available on the Verus site for about $27.99.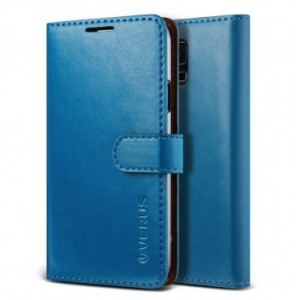 Now here's another product made for the Galaxy S5 by Verus which is the Wallet Case Crayon Diary series. I have no idea why Crayon is in the title, is this a reference to the colors? As for Diary, it can open and shut, with a clasp.
The Clasp has a magnet to keep it shut, and on the inside are three pockets for credit cards, and even a large pocket for money, maybe? Yes, this is where I'm going to talk about how I have seen wallet cases before, but this is the trend as our mobile phones are slowly becoming our wallets.
You should be able to get the Wallet Case Crayon Diary Series for $29.99 on the Verus site in many colors.