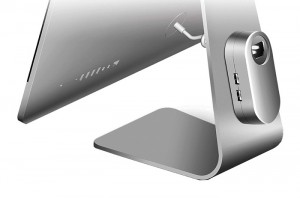 I've got to love Mobee Technology products, and I had a chance to try out several of them, which leads to a two-part posting. I'll star with the Magic Hub, which is essentially an additional USB charging port for the iMac.
As you can see, you can stick it on the back of iMac by unplugging the original power cord from the iMac, then insert the Magic Hub into the hole on the neck of the iMac. Then you have to screw in the Magic Hub, and plug in the original power cord. Then you have to connect a provided USB 3.0 cable from the Mobee Magic Hub to the iMac. Personally, I think that last step should be optional because if the cord is in the Magic Hub, shouldn't there be power?
Well, at least you get an additional three USB ports to your iMac, and it will charge devices when it is off. There is also 2.1 Amps power output form each USB port. Sound like something that you want? Get it for about $49.90 on the Mobee site.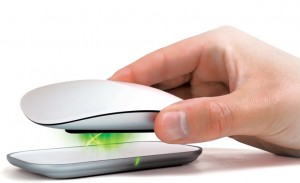 All right, so let's talk about the Magic Charger. This is a product designed to work with another Apple Accessory, the famed Magic Mouse. The Magic Charger comes with a battery pack that will fit with the Magic Mouse, and a pad for inductive charging capability.
If you aren't familiar with inductive charging, it is when you lay something on a pad and forget about it while it charges. I always think Powermat, and this Magic Charger would be a mini-powermat. The cool part is you can use this miniature pad to charge the Magic Juice.
If you like this, you can get it on the Mobee site for about $49.90, and you have the option of purchasing an extra battery pack for about $29.90.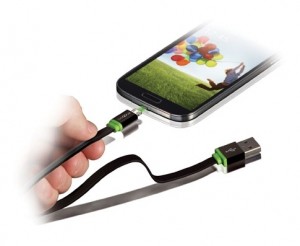 Okay, now the last product is the Smart Cable, which is…a USB to Micro USB cable. Uh, yeah, we have seen that before. Sure most of us get that with our Android phone, but there are some things that might not come with yours.
For example, it is very flat, which makes it very good for not tangling. Oh, and it is made of recyclable materials. Also, you can use it for charging smart phones, Bluetooth speakers, and power banks.
So, it is a Smart Cable. I honestly don't know what else that I can say about it, really. If you want it, head to the Mobee site and pay $14.90 for it.