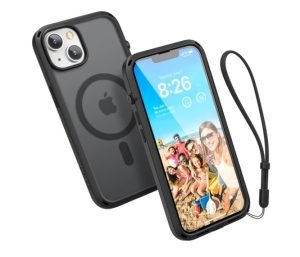 We always like reviewing Catalyst cases here on TheGeekChurch.com, and we have done a lot of them. In fact, we reviewed the Influence cases for the iPhone 13 a while ago, so we're pleased to review the Influence for the iPhone 14 models.
I'll start with the Influence Cases for the iPhone 14 Series. This has a MagSafe Ring, which is not an option on all of the Influence series.
This particular case is made to survive 2.5 higher drops than a military standard. It is also good for 30 percent louder sound. Speaking of sound, there is apparently this patented rotating mute switch.
These are the same features that I found for the Influence made for the iPhone 14 Pro Max, but the price is much lower on the Catalyst site at $39.99 (without the MagSafe). If you want to get on the one for the iPhone 14 with MagSafe Ring, that will cost $59.99 on the Catalyst site.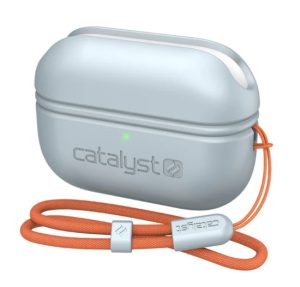 I might as well talk about the Essential Case for Airpods Pro (2nd Gen), which I also had a chance to review. This particular case is Drop Proof at 1.2 m (4 feet), as it is made from premium materials.
The case is compatible with wireless/Qi-certified charging mats, and the material is very easy to clean and disinfect. I should also take the time to discuss how there is a secure lid design, and a very cool lanyard loop.
If you want to get in on this, head on to the Catalyst site and pay $29.99 for it.