Catalyst is always good at getting us new products to review, and we had another chance to review some of their newer products just a few weeks after the ones we reviewed the last time. This time, it is not just phone cases, but screen protectors and Airpod protectors (yeah, that is a thing).
Catalyst Influence for the iPhone 12 Pro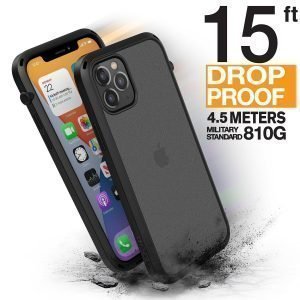 I will honestly say that I might have reviewed this before, for what might have been a different model of iPhone 12. I will say that the Influence is both a mix of the hard and soft, as it has soft edges but a very hard back. It's back is kind of some translucent back that feels like frosted glass.
Did I mention why it is called the Influence? Yeah, I don't really know, but I would have to say they are a good influence. I mean, it can protect your Apple phone from a 15 foot drop, so yeah, that is quite good.
Something else that works for it is how it has a patented rotating mute switch, raised edges, as well as a crux attachment system with four attachment points for expanded functionality. Oh, it also comes with a lanyard, because it just kind of has that. I'm sure you are not surprised, but it is wireless charging compatible as well.
If you want this, head on over to the Catalyst site and lay down $39.99 for it.
Catalyst Vibe for the iPhone 12 Pro Max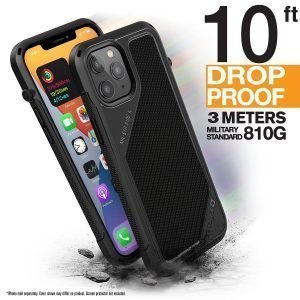 Okay, I know that I reviewed the Vibe before, but it was for the iPhone 12 Mini. Now, I go from small to large with the Vibe for the iPhone 12 Pro Max.
I talked about how it was very twistable, and that didn't change when it grew up. It also has that crux attachment system with four points, but it can only survive a drop of 10 feet.
Once difference from the Influence is how the Vibe is very, very textured. This means that you can really keep a hold of it, and that rotating mute switch is quite something as well.
All this, and it comes with a lanyard. It is available on the Catalyst site for $39.99 in Army Green or Stealth Black.
Catalyst Impact Protection Case for Google Pixel 4A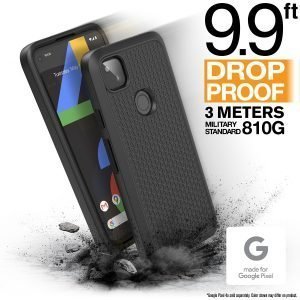 I have reviewed Impact cases on other phones, so I guess it was only a matter of time before I had a chance to try it for the Google Pixel 4a. I will have to compare its twistable rubbery nature to the Vibe, and it of course comes with a lanyard.
What is interesting is how it has a storage place for a SIM card for easy swap out. Did I mention that it has a very non-slip grip? Well, it does, and it will survive drops of 9.9 feet, which is about 3 meters.
All in all, it is quite great and is available on the Catalyst site for $39.99.
Catalyst Tempered Glass Screen Protector for iPhone 12 mini, iPhone 12, and iPhone 12 Pro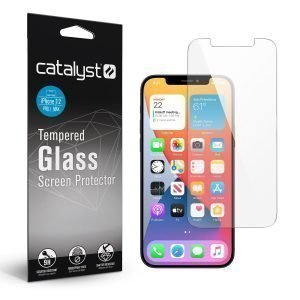 Okay, so what good is a case if you don't have something to protect your screen? That's why you need a Tempered Glass Screen Protector that has a glass strength of 9H hardness.
That is good enough to be fingerprint free, not to mention free from any bubbles. Also, it is shatter resistant as well, and pretty much made to be compatible with Catalyst cases. So yes, it is made to be an easy to install companion to your Catalyst products.
So, if you want it, find the iPhone 12 Pro and iPhone 12 model here, and the iPhone 12 mini here, both for $39.99.
Catalyst Total Protection Airpods Pro Case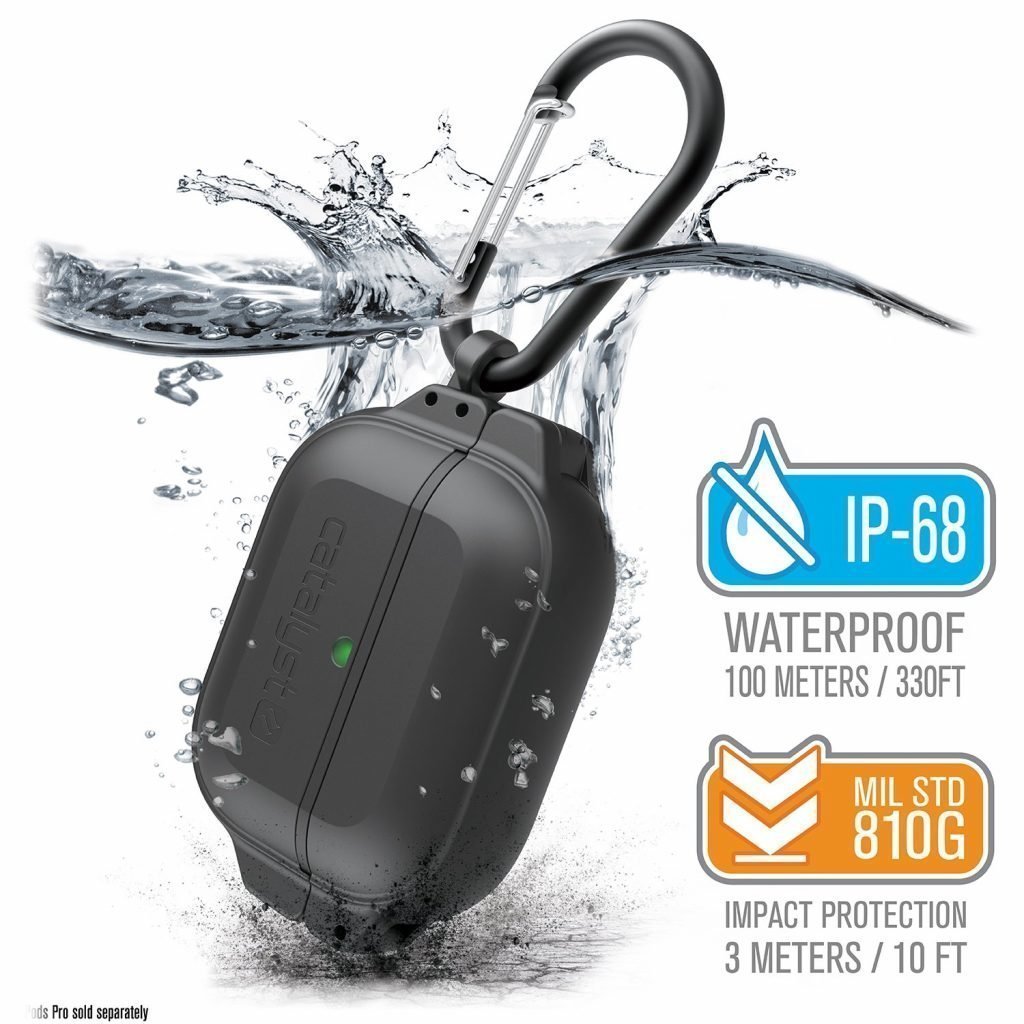 This last Catalyst product I am told is "the first of its kind anywhere". It certainly has in-depth features as you can put in your AirPods Pro in this case, and it is sealed up to 328 feet underwater. Honestly, I don't know why you would even need your AirPods Pro to go that deep. Are you planning on taking them scuba-diving that low?
Well, to be fair, they work well on land, being able to survive a drop of 10 feet. It is able to seal shut very tight, and it is compatible with wireless Qi charging.
Now, the Catalyst Total Protection Case for AirPods Pro will be available in late November, for a price of $49.99 on the Catalyst site.