It hasn't been too long since we have reviewed a decent Eggtronic product, with the last being the Wireless Power Bar. I encountered them at CES 2020 in what seems like a world ago, back when we could all get together at conventions, and they have a lot of unique power options. We are going to review three products with the Laptop Power Bank, Wireless Charging Stone, and the Wireless Power Popper.
Eggtronic Wireless Laptop Power Bank Review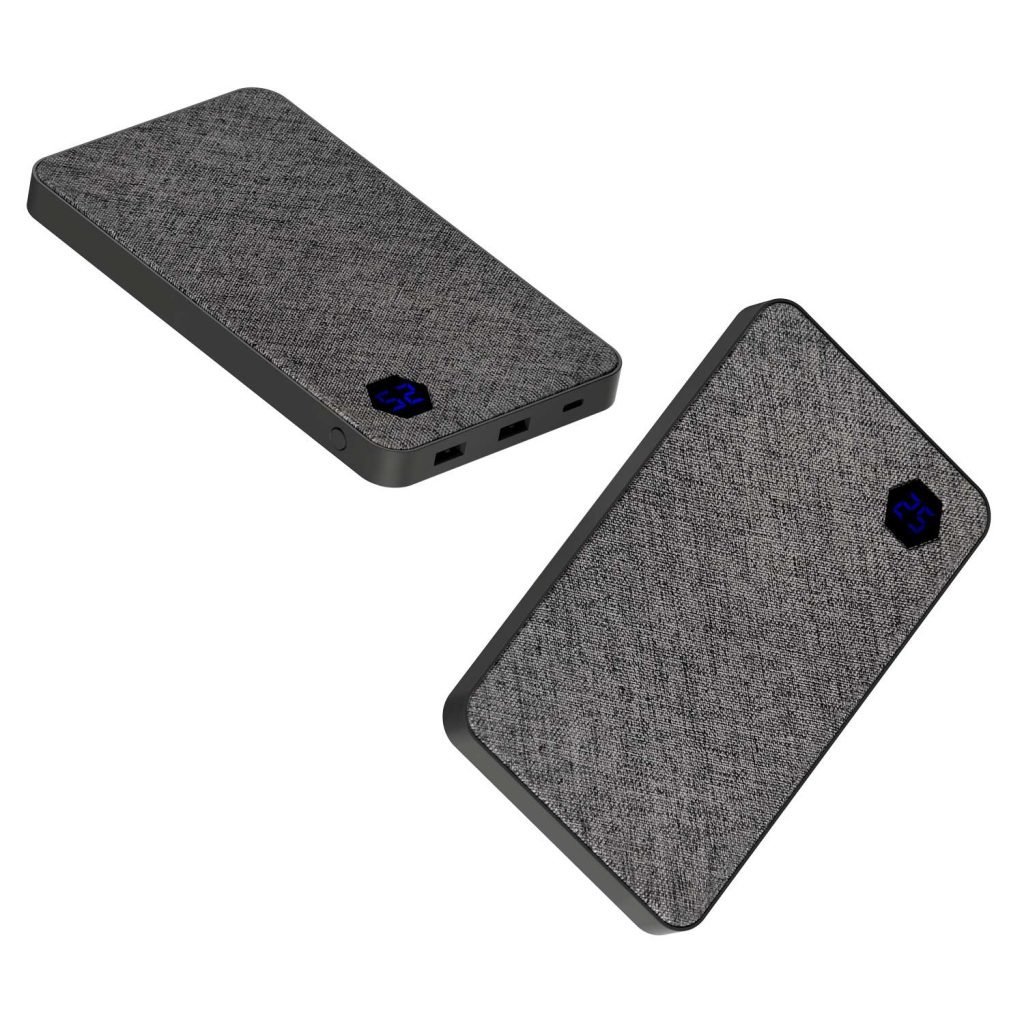 Now, I will have to admit that I have reviewed several mobile batteries in the past, and this one is a 63W high capacity universal backup battery. This one is covered in a canvas coat, and it is little thicker and bigger, so it can fit in a pocket, provided it is a big pocket.
So what kind of ports does it have? Well, we are talking a 45W USB-C power delivery type, not to mention a USB Quick charge, then you have your USB 2.1 A. I am told that it is good for 4-8 charges on a smartphone, 3-5 charges for a tablet, or 1.5 charges for a laptop.
Yes, it can do a laptop, and it is especially good with a MacBook or other USB-C compatible laptop. So if you have a computer connected via USB-C, that leaves two other ports for other devices. And you can use this 20,000 mAh for quite a lot. This is one of those mobile batteries that has a numerical digital
If you are interested in the Eggtronic Laptop Power Bank, it can be purchased on the Eggtronic site for $89.90.
Eggtronic Wireless Charging Stone Review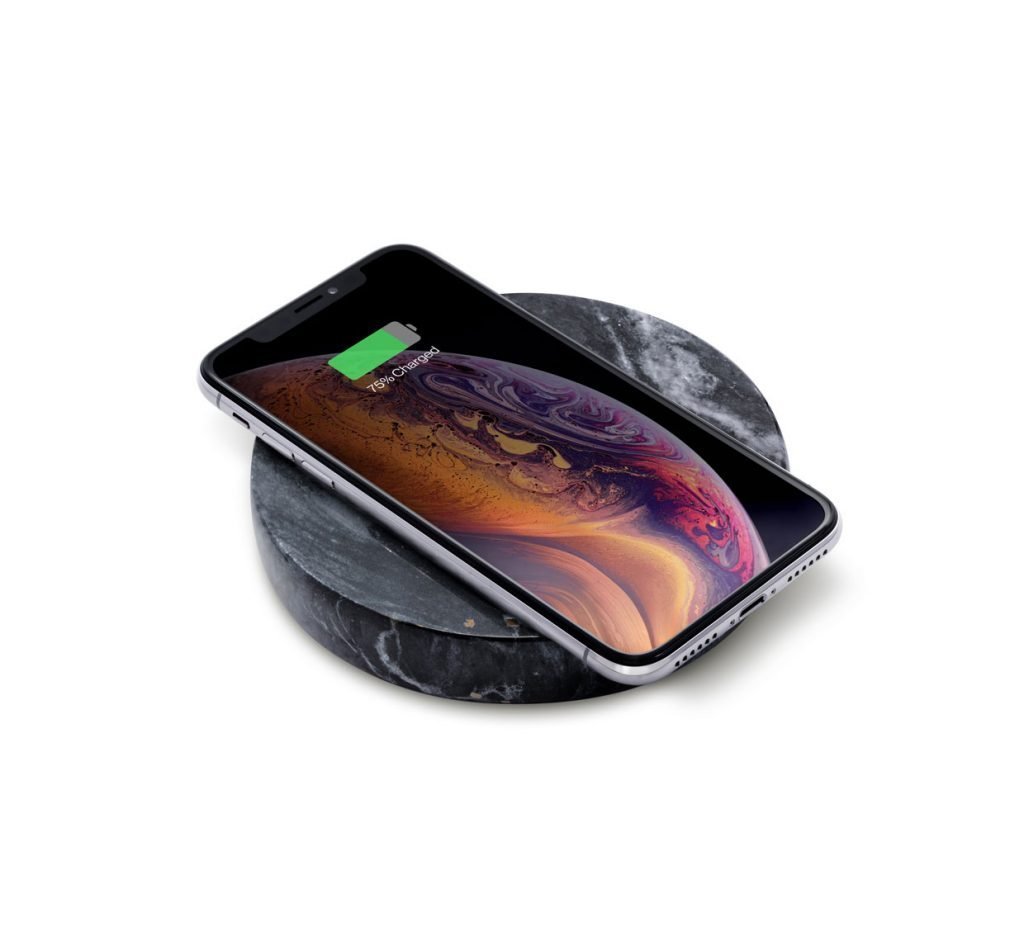 Again, this isn't the first time that I have reviewed a charger, and this particular one is one of those wireless ones. I will have to say that the Eggtronic Wireless Charging Stone is unique because it feels like a stone. That is, it feels like it is made of stone, like marble.
So, if you have any type of Qi-enabled smartphone, then I would recommend this if you have a spare USB port or plug-in. Yeah, seriously, I can't really say too much about this.
I does look like this type of tech is kind of gourmet. Like if I had a really fancy desk or office, this is what I would to charge my phone wirelessly.
The Wireless Charging Stone is available in Marble Black, Marble White, Travertine Stone, Lava Stone, and Sandstone for $69.99 on the Eggtronic site.
Eggtronic Wireless Power Popper/Ring Review
I have to admit that the Wireless Power Popper is a device that I haven't really seen before. It is a wireless charging bank that can be affixed to a Qi-enabled smartphone, giving a smartphone an extra power boost if needed.
It's a pretty good idea, and it comes with some serious 3M adhesive for sticking around to the back of the phone. By the way, this Wireless Power Popper has a pop grip holder like the kind Popsocket makes. I really couldn't think of anything else to compare it to, but it is also comes with a ring if that is what you want. There are lots of colors to pick from as well.
I guess the only thing to talk about is how much power you get. It is only three hours of battery life, but that might be all that you need, right? Yes, it is pretty good, and it is available for $39.99 on the Eggtronic site.