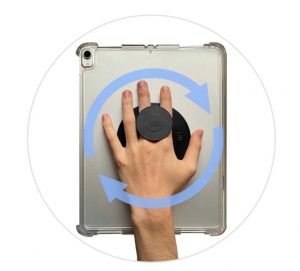 I have to admit, it has been a while since we reviewed G-Hold products, and if you are not familiar with them, they certainly make some seriously great tablet holders.
The tablet holders are a real prize as you can affix a Velcro pad to your tablet. Then you can stick on the holder, and it reminds me a lot of a Popsocket. That is, it fits ergonomically in the hand, and you can then rotate it from there. That is just the tablet holder, which you can find here.
By the way, you can also use the power of G-Hold Velcro on your phone, and it sticks on in the exactly the same way, but smaller. Again, it reminds me of a Popsocket, and I'm sorry to make this constant comparison, but I can't think of anything else to compare it to, honestly.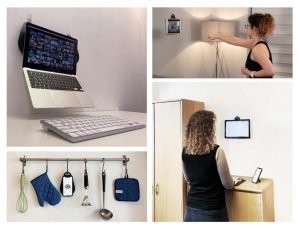 You want to take this a step further? You can do that. Just get yourself a G-Hold Home Hang and you can stick it up on the wall, so you can stick your device there thanks to the power of astronaut Velcro!
There really is a lot to say about G-Hold, and I believe that you really need to head on to the G-Hold site and see it all for yourself.