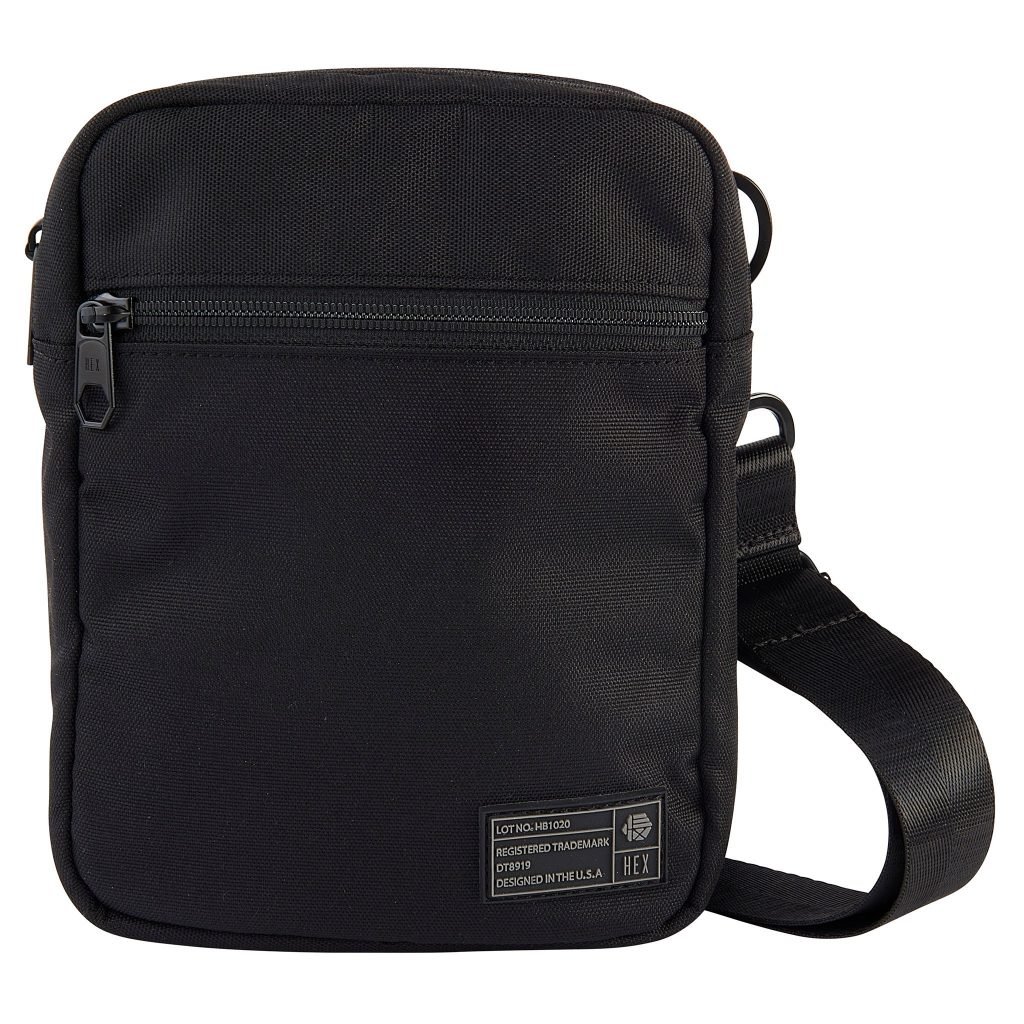 It has been a while since I have reviewed a decent HEX product, and the last time was a bag and iPhone cases. The company is really good at making accessories for apparel and for mobile tech too. So you might be thinking: what is the Ranger Camera Crossbody?
Well, the short story is: a camera bag. Now, it might not be big enough for a DSLR, but it can be used for a camera. Yes, I fully know that most people don't really have the handheld camera since they have a smartphone to take pictures with, but HEX has essentially made a "go anywhere bag".
Yes, it is padded and fleece-lined, so you can put anything in there; it might be good for a GoPro. Say, that is a good idea, and there are two pockets for accessories. Yes, it has a zipper pocket on one side, and then it has this magnetic snap on the other.
So what is it made of? Well, there are some really good premium Cordura and ballistic nylon on the outside, and the soft touch fleece and EVA foam for protection on the inside.
If you think that the Ranger Camera Crossbody is for you, then head on over to the HEX site and $49.95. While you're there, look at everything else too. Also, leave a comment to request that I review more of their products.