So, yes, the iPhone 14 is just being released, and I can't believe that it is actually out in some places. Naturally, the accessories are rolling out, and it was only a matter of time before yours truly managed to get his mitts on them, maybe even before the iPhone 14 and related models.
Our Review of the UAG Pathfinder SE Series for the iPhone 14 Plus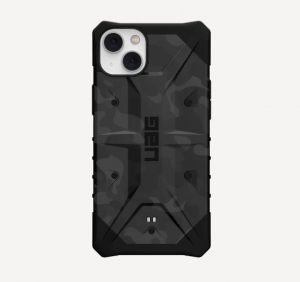 I have reviewed Pathfinder Series cases in the past, like for the Samsung Galaxy S21 and also the Samsung Galaxy S22+. So yes, I am quite familiar with its very characteristic shape, which is similar to that of other UAG models.
I believe it is only the SE model that has this camo look, but I believe that its odd rivet design is very characteristic of the Pathfinder series. What I like is how the UAG Pathfinder SE has 18 feet worth of drop protection. Part of me is saying: "dang, that's pretty up there", and the other part of me is saying "how do the others cases compare again".
Whenever I see a review a case, I always want to see how tough it is. This means that I am looking to see if it can withstand being folded, and this one is pretty hard. It is also has a featherlight composite construction, and it can even doing wireless charging.
If you did get one of those iPhone 14 Plus models, you can head over to the UAG site and purchase the Pathfinder SE model for $49.95.
Our Review of the UAG Civilian Series for the iPhone 14 Pro Max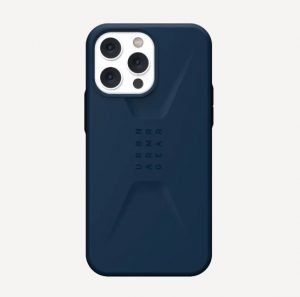 So, I have also reviewed UAG Civilian Cases, and I think I have already said how much I don't understand why the company calls it the Civilian. I mean, is it not designed for policemen or those in the military?
For some odd reason, the Civilian is pretty much smooth, accept a few dents in the middle. Like the Pathfinder, it is a hard case, as it is not easily pliable. We might as well talk about how hard it is as far as what type of drops it can take, as it can withstand 20 feet drops!
The UAG Civilian is also featherlight, and has a shock absorbing soft core. I'm not certain if it can do the wireless charging, though. Still, if you want it, you can get it on the UAG site for a price of $49.95.
Our Review of the Plyo Series for the iPhone 14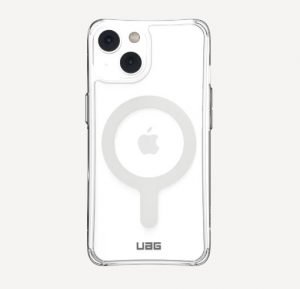 So yes, I have reviewed the Plyo before for other smartphones, and this one definitely has an emphasis on the MagSafe wireless charging as it has that specific shape on it.
You can see that the Plyo is clear as glass, and is more likely harder than glass at 16 feet. AS for the rest of it, it is quite soft on the edges. These Air-Soft corners feel very squishy to me.
Oh yes, it is quite a cool case, and you can get it on the UAG site for a price of $49.95.