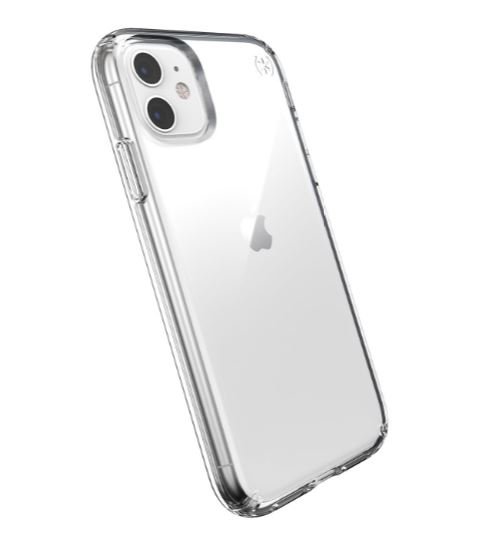 Ah, it is good to be reviewing another Speck product, as the last time was for the Galaxy S10. Now this Presidio Stay Clear is pretty simplistic, as it is just some clear plastic made to just shove on to an iPhone 11.
In fact, the product description is "our most protective and slim clear case that resists discoloration, provides 13-foot drop protection, and includes Microban antimicrobial product protection". Part of it is that it protects discoloration provided by UV rays, and there is also this thing for Microban, that can somehow protect against stain and odor causing bacteria growth. How does that work, who knows?
There are two durable layers of a raised bezel to protect against a 13-foot drop. Now I would have to say that I would expected this Stay Clear to be hard plastic, but it is actually kind of soft and flexible.
So do you want this kind of protection? Head on to the Speck site and lay down $39.95 for it.