We're no stranger to the phone cases by Speck. Speck creates cases, bags and accessories for all kinds of phones and tablets. Today we will review the Presidio Grip for the Samsung Galaxy S10 and iPhones XS/X. We'll also review the Presidio Wallet, Presidio Stay Clear and Presidio Pro.
Presidio Grip for Samsung Galaxy S10 and iPhones XS/X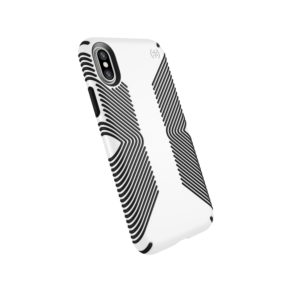 We've been able to review this fine case a few times for other phones. This will be the first time for these phones, though. They are not really different in their design- just their size and cutouts for cameras and such. The cases have a 10 ft. drop protection, and of course, the rubberized grip. Cases for the phones have the edge to protect the fronts in the face down position.  The iPhone cases are offered in a much broader range of color combos that the Samsung Galaxy phone cases are. Seems to be the norm that I notice. Not sure why that is.
You can buy these cases for $27.96 at the time of this article. That's a mark-down from their original $39.95 price.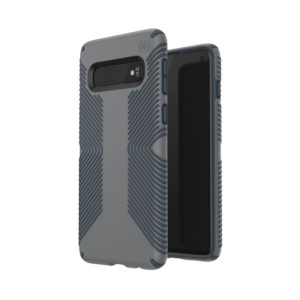 Presidio Wallet for iPhone XR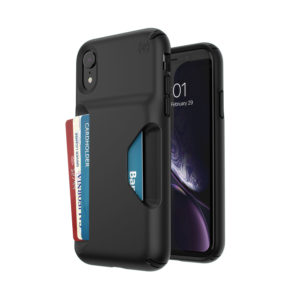 This case for the iPhone XR is also available for other phones, but the one we were sent to review was for the XR. This case is a sturdy case meant to withstand 10 ft. drops as well. With this case, you can carry up to 3 credit cards, and bills. This gives a bit of bulk to your phone, and is more of a benefit to someone who doesn't want to carry a wallet in their pocket. It's obviously not going to work on your wireless charger. This case comes in a black, blue, gray or purple, but the only colors available right now are the black cases or the blue ones. $31.46 will buy these cases currently(also at a markdown).
Presidio Stay Clear for iPhone XR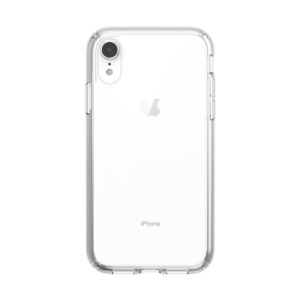 This case obviously doesn't have a color. For those who like to showcase the original color of their phone, you can get a clear case that will protect up to an 8 foot drop. It has the same Impactium shock absorber in its edges. This one is slim and promises to resist discoloring. This case is also $27.96.
Presidio Pro for iPhone XS Max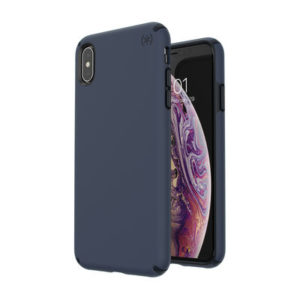 If you want a no-muss, no fuss case that still protects up to a 10 ft drop, but has an anti-microbial layer to reduce all those germs you get from your phone, this would be the case to get. There are four color combo options to choose from- Black/Black, Eclipse Blue/Carbon Black, Dusty Green/Brunswick Black, and Aquifer Blue/Stormy Grey. If you don't have an iPhone XS Max, you could find a similar case to fit your phone. This case is priced at $31.46.
We received these cases to review for the purposes of our fair and unbiased analysis. No other compensation was given, and we are not sponsored by Speck.