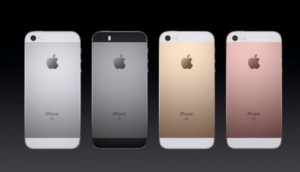 So, yesterday was a pretty big event, so what exactly happened? The answer is everything except one thing, and I will get to that.
After some announcements about Apple in general, the first thing that was brought up was the new watch bands as well as a price drop for the Apple Watch at $299.
Then there was talk about "a smaller iPhone", which is called the iPhone SE. It has a 64-bit A9 chip with M9 motion co-processor. It also has a 12 Megapixel camera with focus pixels, and it can shoot 4K video. The 16 GB iPhone SE starts at $399 and the 64 GB model will be $499.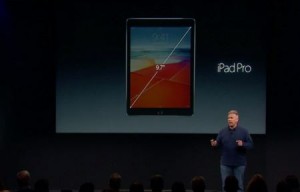 Then came the announcement of the new iPad, with a new iPad Pro with a 9.7-inch Retina display. It has the A9X chip like its big brother, and there is a keyboard case for it as well. There are also other new accessories like a Lightning SD card reader and USB camera adapter. The camera is also the same at 12-Megapixel sensor. The price is 32 GB model for $599, the 128 GB model for $749, and the 256 GB for $899.
Other announcements is the availability of iOS 9.3. However, what wasn't announced is the new MacBooks. It is possible that they won't be announced until WWDC 2016 in June.