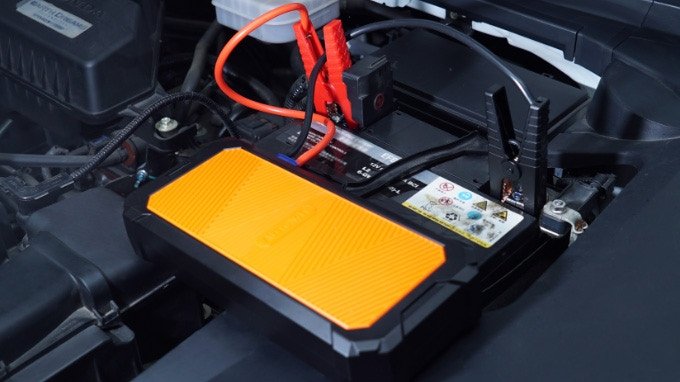 We have not reviewed a lot of products that are designed to jumpstart the battery in your car, and both of them are called the Jumpstart. One was from myCharge and the other was from Limitless Innovations, but this one, the Supercap2, comes form Autowit, a company that I have not heard of before, but they have a special Kickstarter project that was sent to me.
What makes the SuperCap 2 interesting is that it is a mobile battery designed to jumpstart your own car battery, but it claims not to need to be charged. That is, the SuperCap 2 has a supercapacitor jump starter needing only a weak battery to get a car started. It can do this by drawing up and amplifying the small amount in the car battery in order to create the power needed to start the car in less than 3 minutes.
I have to say that these are big boasts for a products, so here are more. It has a shelf-life longer than 20 years, and it cam withstand about 100,000 times of use. It is also 100 percent maintenance free. Did I mention that it works in extremely cold weather (-40 C/40 F) and hot weather (70 C/148 F)? It does.
This is a Kickstarter project that has already succeeded in its fundraising goals, and you can read about it on the Kickstarter site. I wish that I actually could try this on a dead battery, but yeah, I didn't really have one around. Yeah, I can't really do a video review on this one.