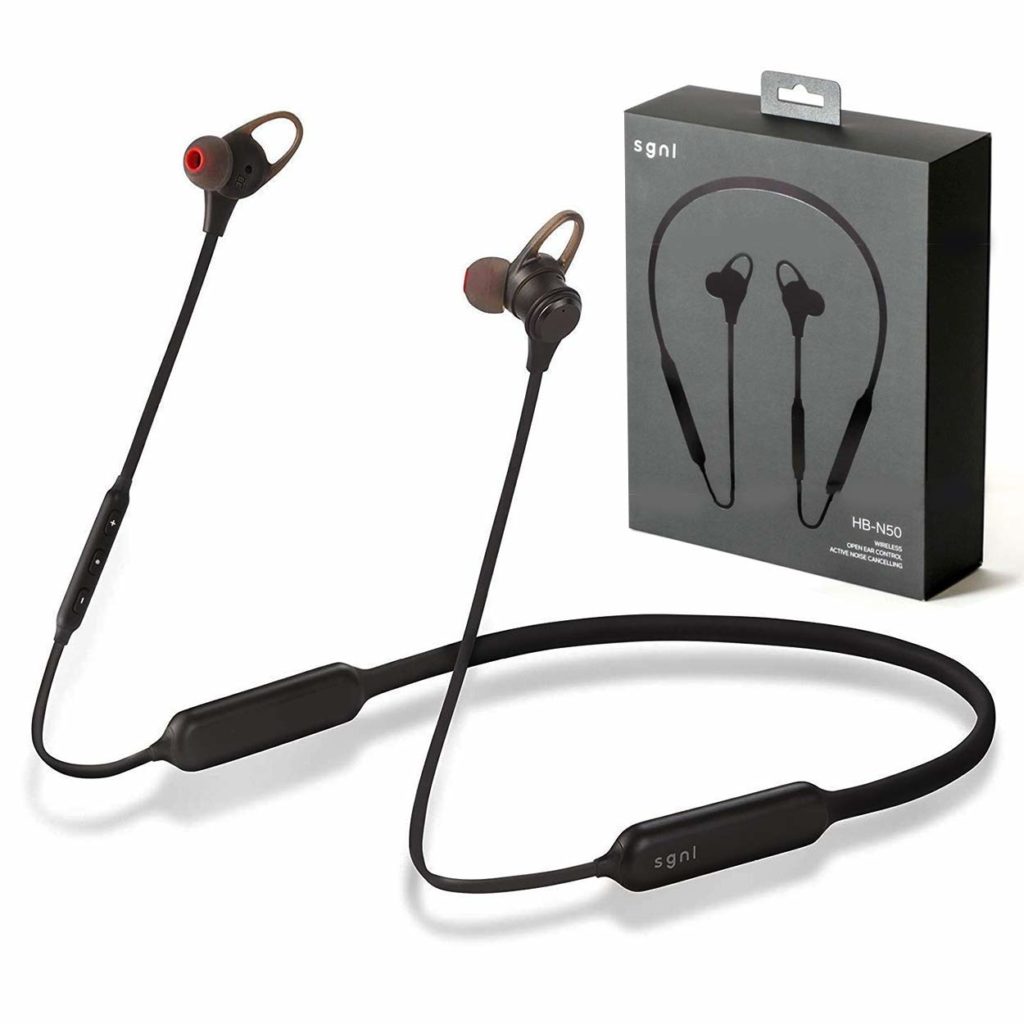 We're no stranger to these types of earphones. We've reviewed similar in the past. Recently, we reviewed these comparable earphones. The SGNL HB-N50 Wireless Earphones are the ones we're talking about today.
What's in the Box?
In the HB-N50 box, you get
HB-N50 Earphones
Small, medium and large ear tips
Small, medium and large ear hooks to secure your ear tips in your ear
A small carrying pouch
Instructions
USB charger
SGNL Battery
The battery capacity is 200mA which will give you about 13 hours on a 2 hour charge. This is a couple more hours than the wireless earphones we recently reviewed.
SGNL HB-N50 Build and Comfort
The cord that sits on the back of the neck is a bit wider than the other we reviewed recently. They are still extremely light, and don't feel like much at all when they are hanging around the neck. The backs are magnetic, which gives an added security that you won't lose them when you're not using them. They are sweatproof/rainproof with an IPX rating of 4. They weigh 35.2 grams.
There is an active noise cancelling button that allows you to block out the noise around you. Another push of the button will give you open ear control to allow you to stay connected to your surroundings.  It's easy to pair to any phone or Bluetooth device with Bluetooth 4.1.
Other Observations
Everyone always wants to know how they sound. I would say they are comparable in sound to other wireless earphones of its kind. $139 is the price you can buy them for on Amazon.com. This seems to be a bit more expensive than others we've reviewed, but if you are looking for a longer battery, and a little more for around the neck, then these could be the ones for you.
We were sent these for free in exchange for a fair and unbiased review. We are not sponsored by this company in any way.