If you struggle with dropped cell phone calls in your house, this might be the product for you. WeBoost 4G Connect is somewhat similar to other weBoost products we've reviewed in the past. This one isn't made for traveling, though.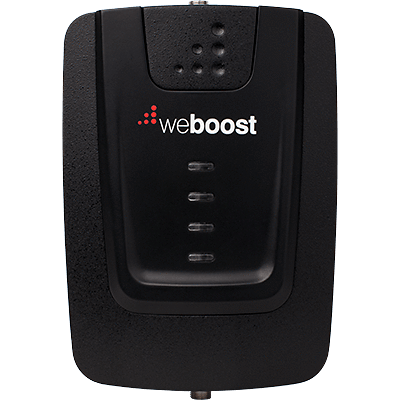 How Does the weBoost 4G Connect Work?
For those who live in rural areas, this product will help boost their cell signal. First, the outdoor antenna picks up the signal from area cell towers. The signal is sent to the booster, and the booster amplifies the signal from outside by 32 times. Then it goes to the indoor antenna which broadcasts the signal to the cellular devices.
What's in the weBoost 4G Connect Box?
You get
The Connect 4G
An indoor antenna
An outdoor antenna
The AC/DC Power Supply 5V/4A (connects to wall)
A 2 30ft. cable
Should you buy weBoost 4G Connect?
Ninety percent of the reviews on their website say they would recommend this product. I believe that it would be very beneficial if you live in an area that doesn't have a strong signal from cell towers. At $549.99, this could be a great investment so you can really "hear me now." In case you think we are supporting a certain network that starts with a V, then you should know that this product can boost the signal for all major U.S. networks.
Thanks to weBoost for sending us this product to review for free. Our reviews are free of bias, and not other compensation has been given.