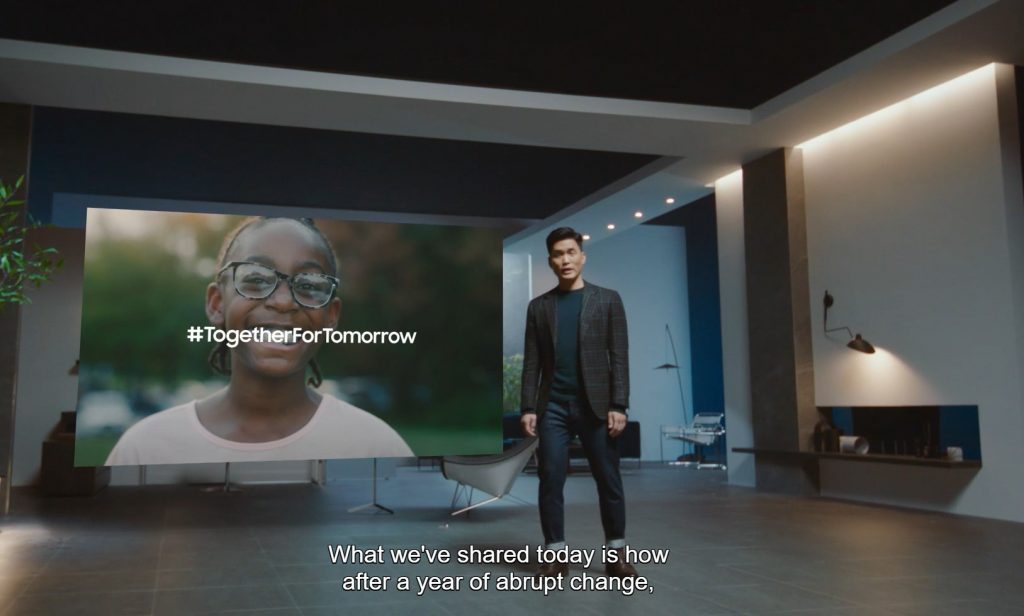 Well, I have to hand it to Samsung for creating a very different kind of presentation for CES 2021. It began with an intro that was very reminiscent of the famed animated title sequence from Mad Men, and then Chief Research Scientist at Samsung, Sebastian Seung, took it from there. I had to admire Seung's charisma as he pretty much did almost all of the presentation in the spotlight, and talked about how Samsung is making "technologies built around you".
Yes, Samsung really went out of its way to show that they are making the world a better place. Of course, they gave the usual announcement of "how the world has changed so much in 2020", just like Hisense and LG.
It began with showing off the Bespoke, a very customizable and sexy looking refrigerator. There is even going to be a 4-door Flex Bespoke with a beverage center integrated in the thing.
As far as displays were concerned, there was a lot of spotlight on the MicroLED 110, a TV with a bezel-less design coming in March. You can get up to 160 free channels and watch with a Quad view, in case you need to watch four channels at once like Marty McFly Jr.
Samsung then talked about a lot of personalized services like the Smart Things Cooking, with an integrated kitchen of refrigerator, stove, and your mobile all communicating with each other to cook the best dishes in the world. There was also talk about a Health Smart Trainer, to really help with your fitness regiment.
There was also a lot of talk about robots and AI, and how they will improve our lives. They really wanted to show off the JetBot 90 AI+, a seriously tricked out robo-vacuum with AI and a camera. Then there is the Bot Handy, a robot that knows what things are, and this robot with its one arm was literally putting the dishes in the dishwasher! Oh yeah, we are almost there!
The presentation then went off of Seung to talk about how Samsung is doing its best to "build a more sustainable future". There was a lot of talk about upcycling, a way of breaking down waste by breaking down advanced technology into less advanced tech that is still needed. An example would be taking an old cellular phone and turning it into a baby-monitor.
So yes, Samsung had a lot to show, and much of the presentation looked a lot like their booth that they usually have on the floor at CES. The company is always up to something, and if they truly are this advanced, then 2021 might be quite the bright future that technology always promises.