At this point, CES 2019 is probably not trending anymore. That's all right by me, because I am still here and enjoying the festivities. As I mentioned in my introductory article to CES 2019, the conference is all over Las Vegas, with many booths on display at the Las Vegas Convention Center, but some are at the Sands Convention Center, located in the Venetian Hotel/Casino.
I'll go ahead and share the photos that I took yesterday. These are not in any particular order. Like this shot, for examples, gives you an idea of what CES 2019 at the Venetian/Sands looks like with lots of space, lots of booths, and lots of people.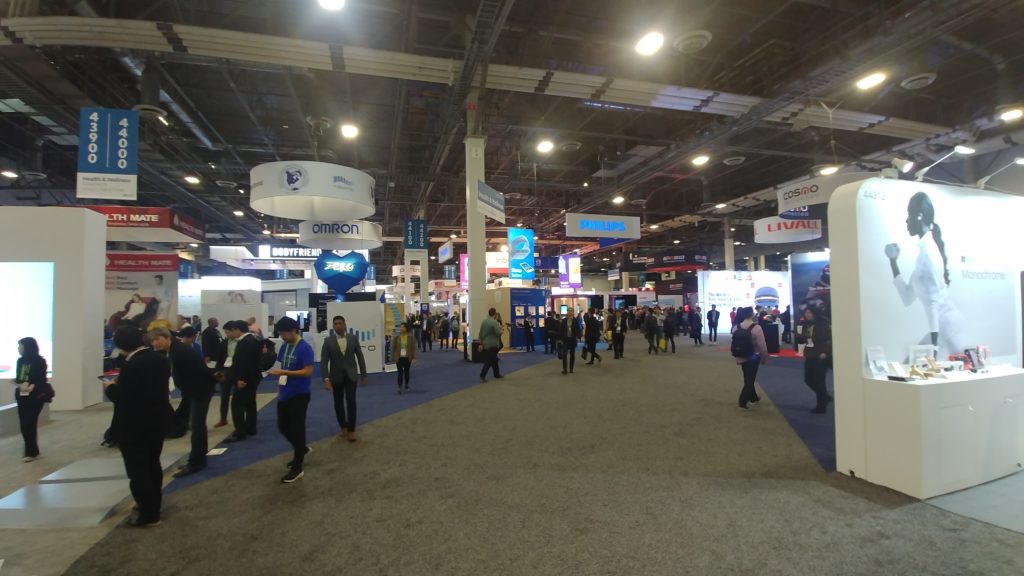 I've reviewed products from Simplehuman before, and I was glad to see this particular mirror out on display. It's touch volume makes it very unique, not to mention its lighting.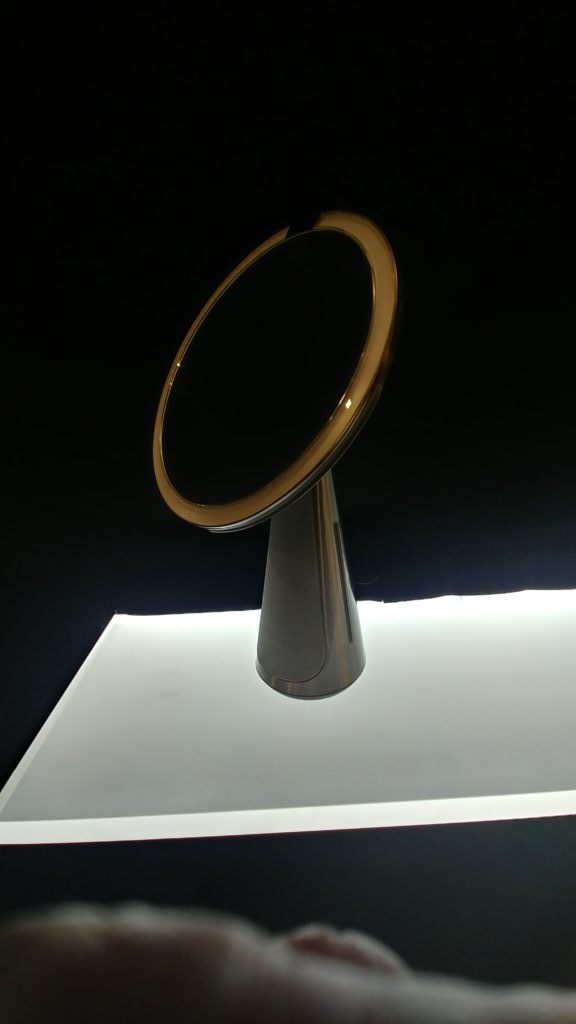 As someone who wants everything in their home to be smart, I am grateful that Kohler has mastered all things plumbing.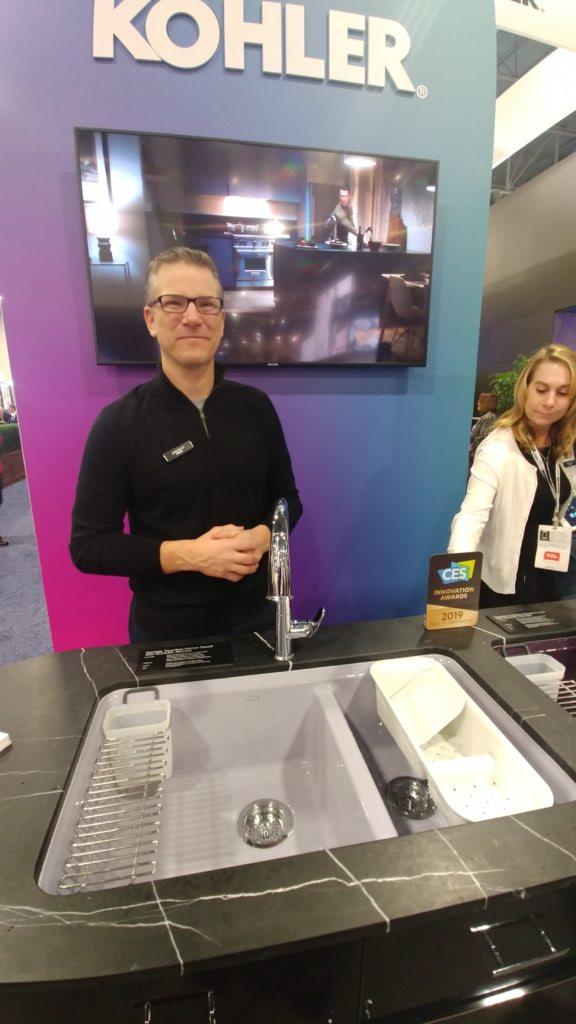 Speaking of things that are smart, I saw a lot of tech related to making homes smart. Here, for example, is the Hipcam.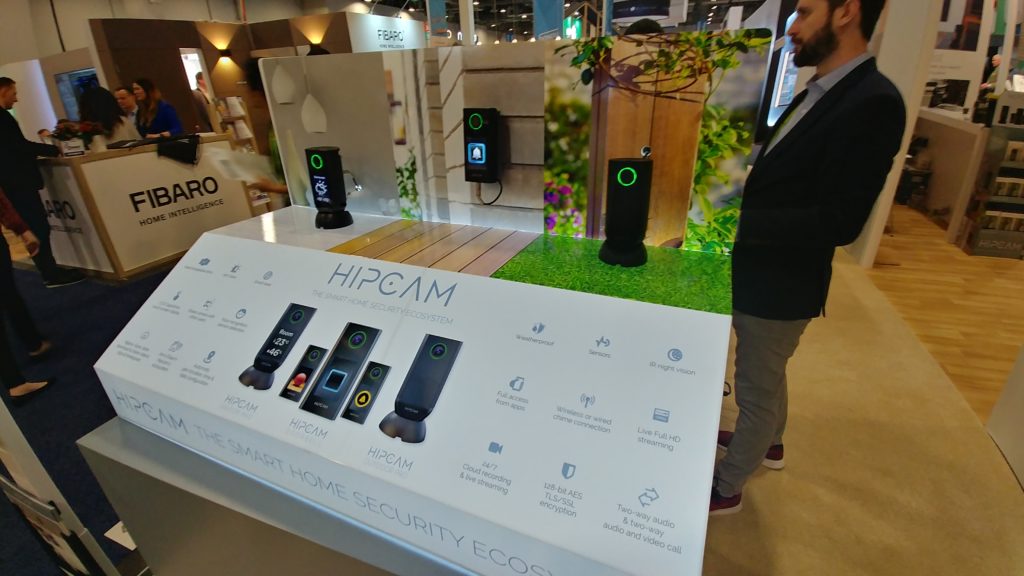 I couldn't help but take a pic of this product, this cool camera known as the Smize from Vupoint Solutions. I believe that Tyra Banks would be grateful for Lucia's Smize here.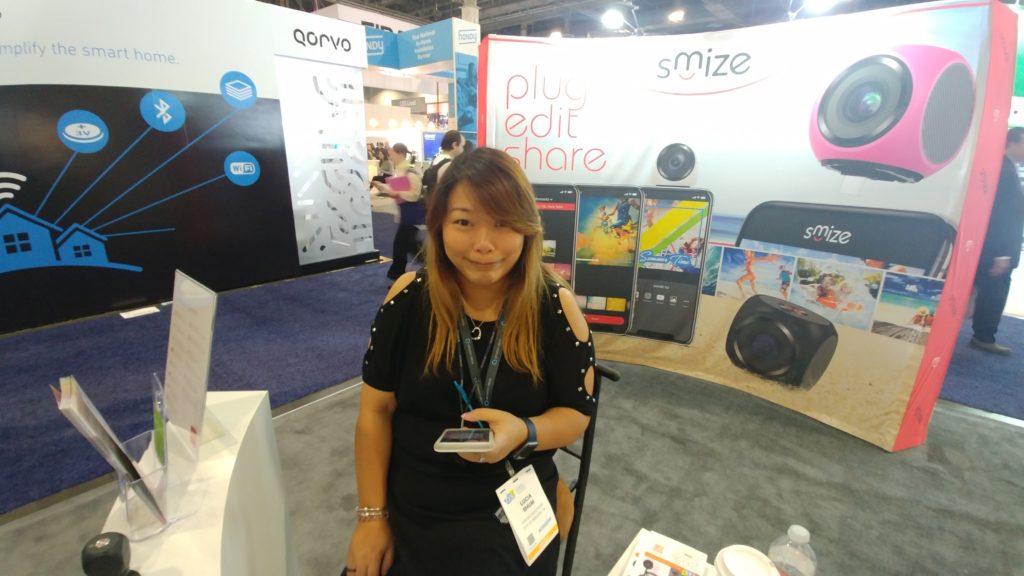 I always stop and pet a dog, even if it is a stuffed one. In this case, it got my attention for Wagz products.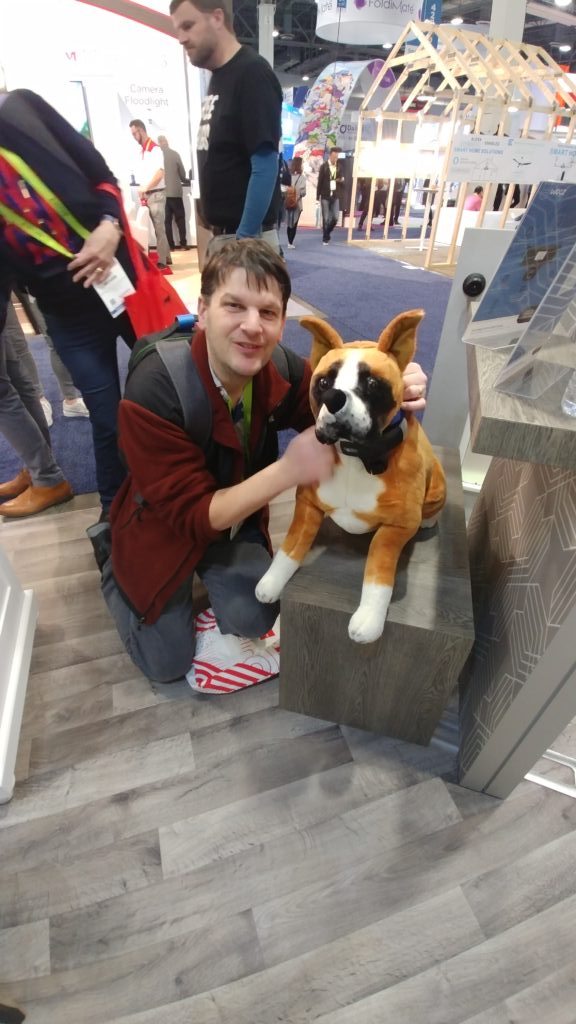 Sometimes the best products can be found in a different room entirely. That's where my old friends at D-Link were located, and I was pleased to drop by and see their new 5G product.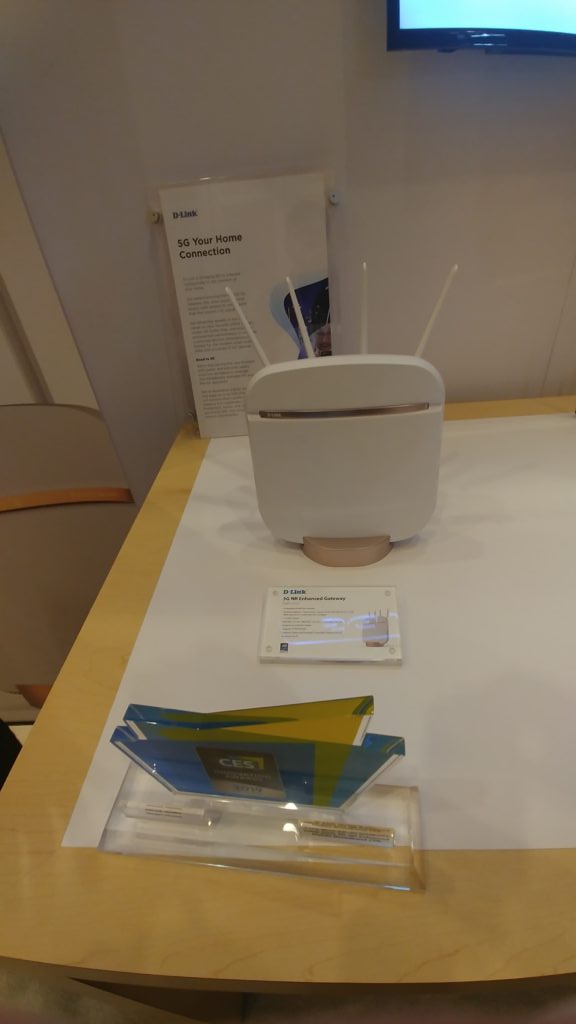 I had a chance to check out some exercise equipment like the Echelon, and I admired how this exercise bike can connect to a mobile device, and how there are classes available through your smartphone/tablet to help lose weight.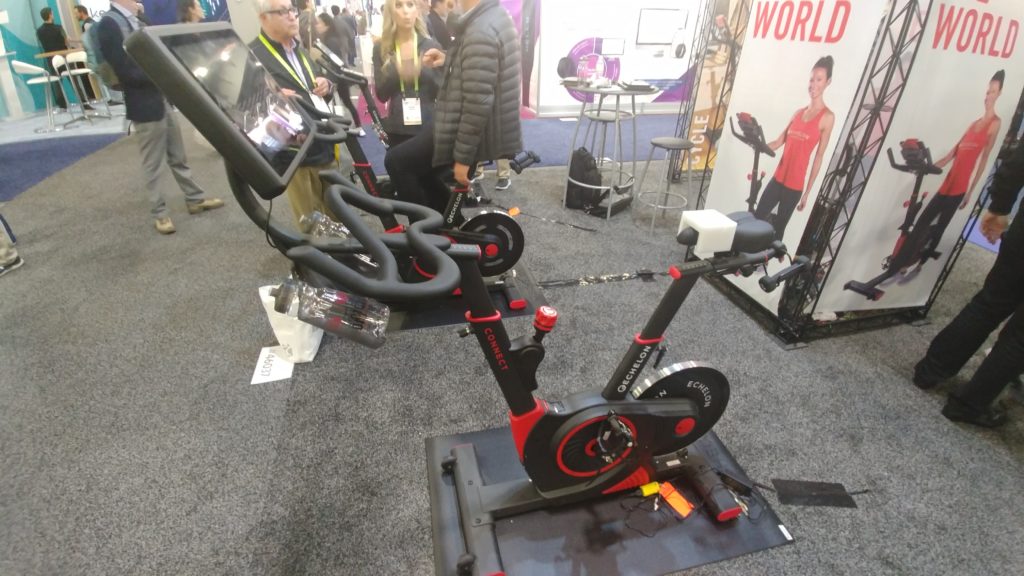 Not a Lamborghini booth, but apparently there is a massage chair that "borrows" its design. Either way, I had to take a pic of it, because they got this sports car into the convention center.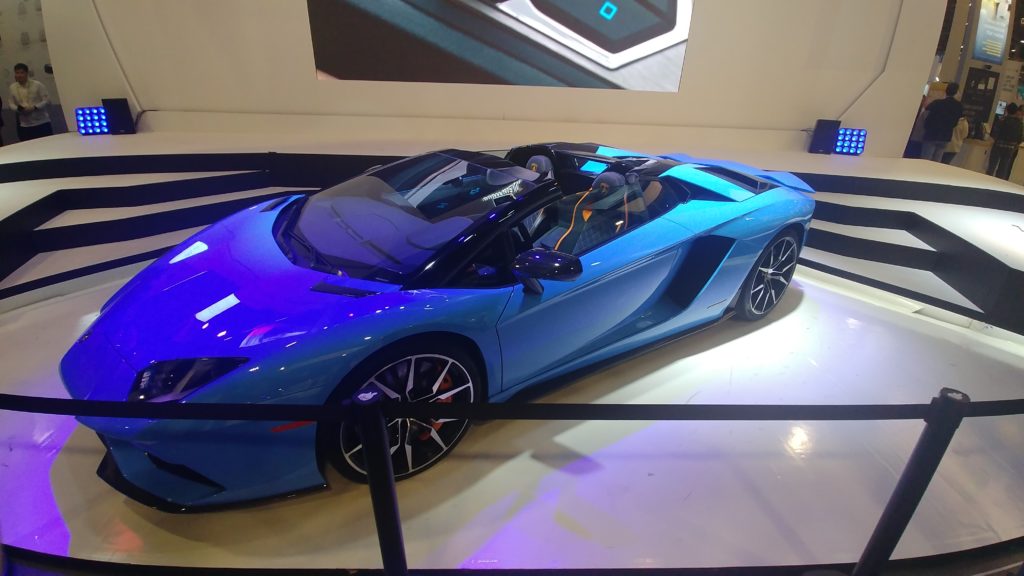 I'll go ahead and end with the lunch I had before I began my sojourn. I mean, look at how delicious this Bento Box is that was provided. And I'm not even one of those types that posts his food on Instagram!