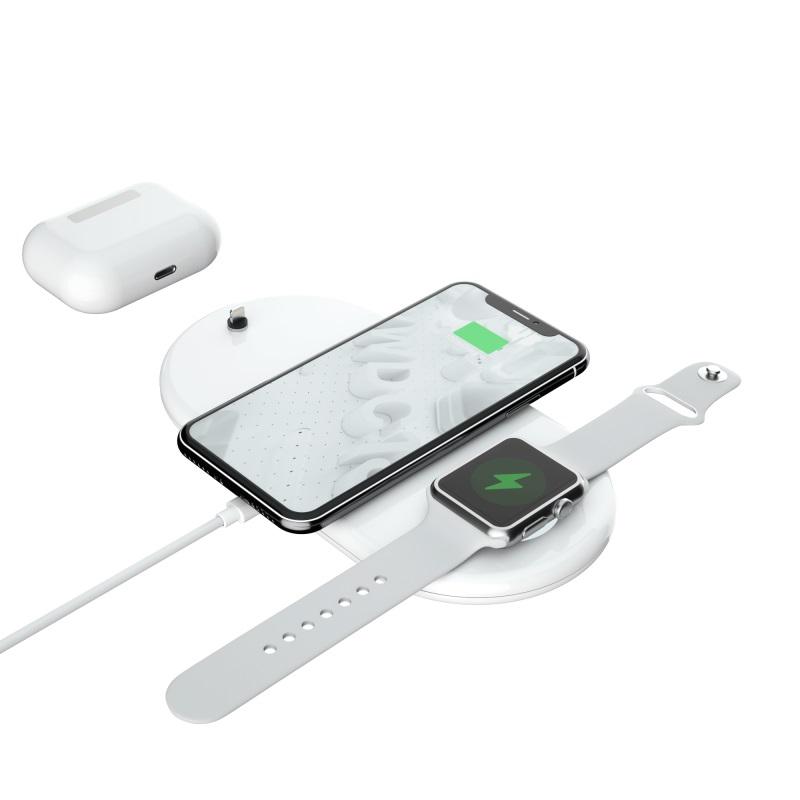 I can't help but start this review by declaring that I have recently reviewed a 3-in-1 wireless charger from Eggtronic, and this one from Vissles is pretty similar. That is, the Vissles 3-in-1 Wireless Charger is apparently made with Apple users in mind.
After all, it can charge the iPhone, Apple Watch, and AirPods all at once with that whole wireless charging thing. At this point, I don't think I have to explain what I mean by "that wireless charging thing", but you know how you can just put something down and let it charge without a cable?
This guy can deliver up to 10W of power to your phone, and it can work with Apple phone cases that are less than 3mm. Not only that, the device itself is made to really fit on a table.
Now, it will work with any Qi phone, and that is pretty much any phone lately. There is also this magnetic spot that is made for the AirPods.
Best of all, it is the price. The aforementioned Eggtronic is over twice as much as this one, which can be purchased for $45.00 on the Vissles site.