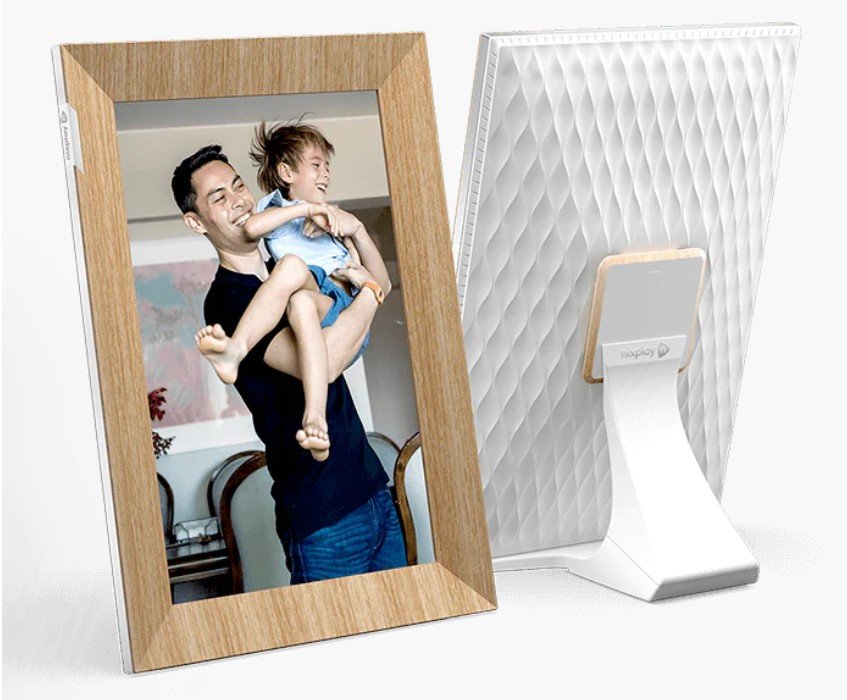 So, we have reviewed Nixplay before, and I believe this was the last time with a Touch. I am honestly not certain if this is the same model, but it certainly is a Touch Screen with Wood.
I am told that Nixplay is the biggest Digitial Picture Frame company, and it has millions of subscribers. The digital picture frame was pretty big about a decade ago, but with the rise of smartphone, tablet, and just smart devices in general, that market has gone from a section at your Wal-Mart to barely a shelf.
You can see the Nixplay in the video below, and since I already had a Nixplay account, it was quite easy to use. Not surprising, as you can connect 10 Frames thanks to the application.
By the way, I forgot to mention how easy it is to use the app in order to download photos from your phone to the frame itself. In fact, once you have a Nixplay account, you can just email them to the frame. I am told that you get 50 GB of Cloud Storage, which means you can put videos on the frame itself.
You can find out more about this on the video, and you can see that shifting the frame from portrait to landscape mode will shift the photos automatically. You can see I have an interesting time with the stand, but I figured it out.
So, you find the Nixplay Touch Screen on the Nixplay site for about $151.99.