I remember a time when digital photo frames were all the rage. They seem to be making a comeback these days. They're a lot more digitally apt than the ones we had way back when. Here's the last digital frame I reviewed. The frame we're reviewing today is the Nixplay Seed WiFi Cloud Frame.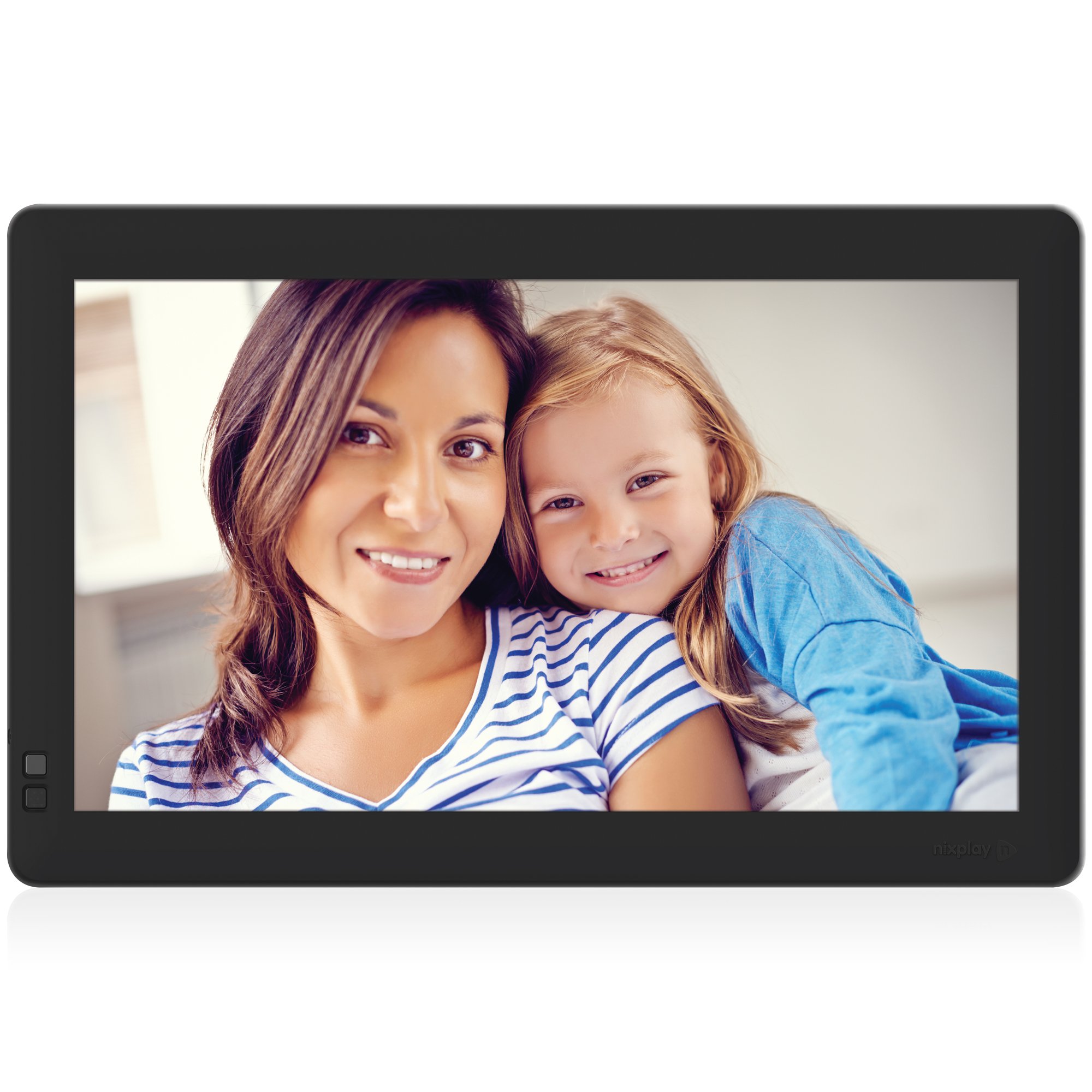 The specific model we got to review is the 13 inch widescreen monitor. There are other options, which I'll touch on later, but we're reviewing this one currently. The 13.23(w) x 8.39(h) x 1.30 inches(d) frame, with a weight of 730 grams will fit nicely on a coffee table, desk or wall. This frame does not use SD cards or any external thumb drives. Instead, it works all on Wi-Fi/Cloud-based. This has its pros and cons. Obviously, you'll need a Wi-fi connection in order for it to work. On the other hand, you'll never run out of room.
This frame features instant sharing with the Nixplay app or e-mail. This frame would make a perfect gift for grandparents who aren't technologically savvy. You can put pictures on their frames from far away. It also features a high resolution display, and a motion sensor to save power when you're not in the room. You can display it in landscape or portrait mode.
It supports JPEG and PNG photos with a resolution of 1920 x 1080 pixels. A speaker on the back will allow you to listen to music with your picture slideshow. Also a nice feature is that it smartly adjusts to the lighting in your room, so you will always see the pictures at their best. The power cable also doubles as a stand that works in either orientation.
We can recommend the Nixplay Seed digital frame. It does come in different sizes and colors, but in the biggest size(13.3 inches), it is only available in black for now. $209.99 will buy this frame, although there is a discount on their website if you buy multiples through the 4th of November. We would suggest getting in on this deal right away!
Thanks to Nixplay for sending us this product to review. Our honest opinions and views are not based on any compensation.