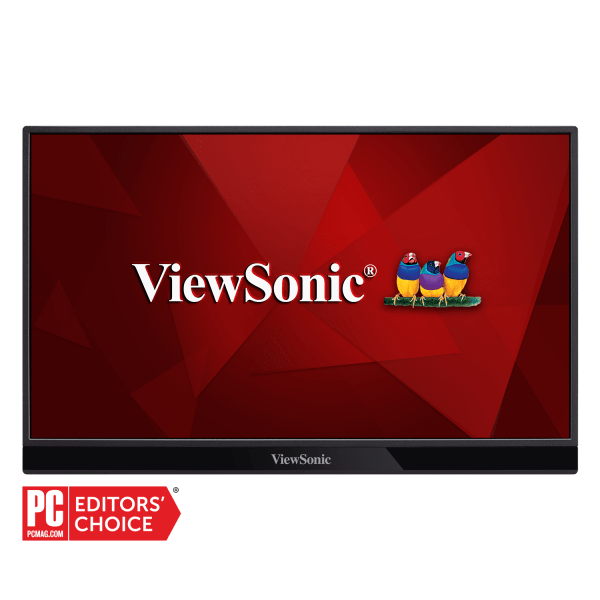 It has been a while since we have reviewed a decent Viewsonic product, with the last being the M1 Mini Projector. This time, we got another display with the Viewsonic VG1655, and I am really, really pleased with this one. In fact, I have to admit that I thought the technology was ahead of its time.
When I unboxed the Viewsonic VG1655, the first thing that I was looking for was a stand. I thought the product had a serious defunct when it didn't have one, but then I saw that it had this metallic flap that allows the screen to stand on its own. Here's a picture of what the back of it looks like.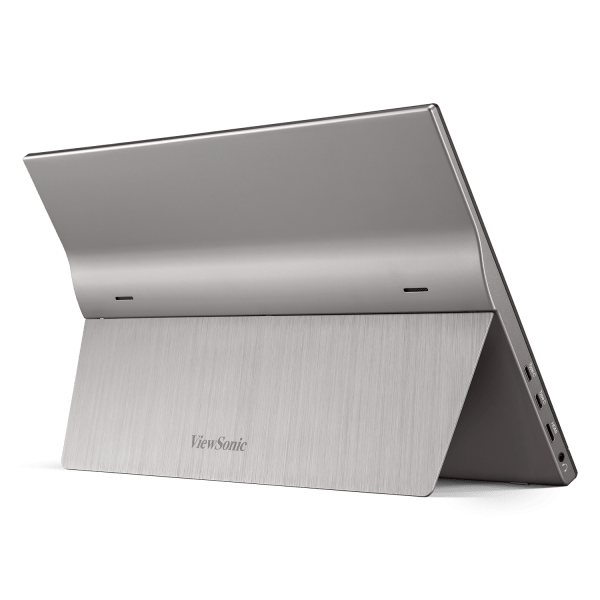 What you have with the Viewsonic VG1655 is essentially a super-portable screen that can fit in a backpack or briefcase. All you need to do is hook it up using with the HDMI to mini-HDMI cable, and you have one great secondary screen with 1080p resolution.
As for power, it has two USB Type-C ports, one which you will use for power. It also has a headphone jack and also has two dual integrated speakers for good sound. Another bonus is a Blue Light Filter which I am told will kill eye-strain.
It also has this cover that magnetically sticks to the screen, and it reminds me of those covers on the iPad. Yeah, I'm going to go and recommend this, and you can get it on the Viewsonic website for about $184.99.