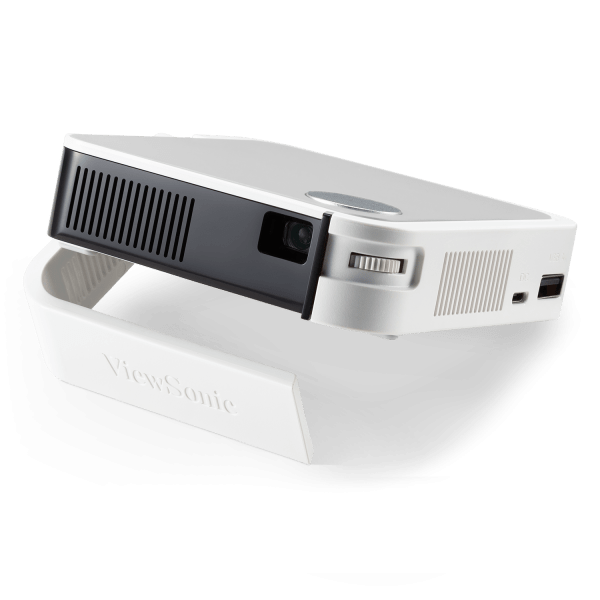 I suppose that this is the third part in a Viewsonic trilogy. This time, we are not reviewing a display, but a projector. I guess I don't really get a chance to do many of those, and I found that Viewsonic's 1 Mini is affordable and pretty versatile.
The first thing that you might notice is the size. Actually, you can't, because this image could be any size, but it is actually 4 x 4 inches. That is pretty dinky for some of the mini-projectors that I have reviewed, all…you know what, I have no idea how many I have reviewed.
So, it is pretty simple to set up, as I did it in minutes. No, actually, it was more like seconds. You will notice that there is this small arm or leg to prop up the projector. Once you have it in place, you can turn it on, and there is a prompt asking you what to view. There is a USB port, so if you have something on a thumb drive like music, photos, or videos, you can use the included small controller to select what you want to watch.
There is also another HDMI port that I plugged into my laptop. Suddenly, I had a mirror of the screen that I could project on my wall? How big was the image? Pretty large. Not only that, but there is a JBL speaker so you have some terrific sound as well.
About the only thing that I haven't mentioned is the battery life, and it is about 2.5 hours. Oh, I also forgot to mention these three panels that are interchangeable.
If you are interested, the Viewonic M1 Mini can be purchased on the Viewsonic site for about $190.99.