We recently reviewed some great ROCCAT products that included some gaming headphones, and the company also makes other gaming peripherals that we want to talk about today. By the way, I found out that I have been pronouncing the company's name wrong, and it is actually "Rock it".
Our Review of the ROCCAT Vulcan TKL PRO
I am guessing that the ROCCAT Vulcan TKL PRO is made to be a gaming keyboard, and I am assuming it is the introduction of Titan Switch Optical. I am not certain what that means, but I am typing this review right now, and it had a nice clicky-click going on. I have to admit that it is much louder than the keyboard on my laptop, but I like the sound, honestly.
I definitely like that it is a real plug-and-play with the USB, and I found that the glow and the dial volume control worked right away. Oh, there is a mute button by that dial control. As for the control of the light on the keyboard, you will need to download the ROCCAT Swarm for that one.
Now, I really like this, and it is pretty comfortable. You can purchase it on the ROCCAT site for about $159.99.
Our Review of the ROCCAT Burst Pro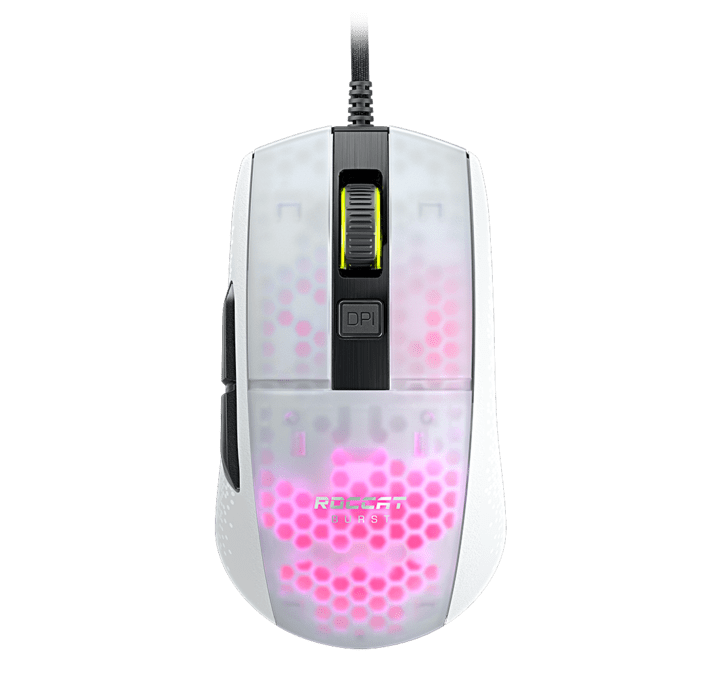 Well, since I had a chance to try out the gaming keyboard, I might as well talk about this great Optical Pro Gaming Mouse. It is not wireless, but the Burst Pro has some great plug-and-play ease.
It also has this cool translucent honeycomb shell which makes it really trippy looking in the very best possible way. I'm assuming that if you want the mouse to light up in a certain way, then it probably requires some kind of program, like the keyboard. Like the keyboard that I just finished talking about, this has a Titan Switch Optical, and there are plenty of buttons to pick from here.
I found the ROCCAT Burst Pro available on places like Best Buy for a price of $59.99. You can find out more information about it here on the ROCCAT site.
Our Review of the ROCCAT Sense AIMO XXL

This last product is made for the mouse, and I will have to admit that it is something that I haven't ever really reviewed before. It is essentially a giant mouse pad that is bordered by a vivid RGB light guide with two programmable zones.
There is a seriously great cloth surface on this thing, and it has some serious rubberized non-slip backing going on. Now, I got to try out the XXL version, and it does take up some great room on the desk, honestly. It also creates a very great aesthetic, and the glow really helps.
You can get it on sites like Best Buy for $59.99, and find out more info on the ROCCAT site here.