Here we go with another gaming headset review. This one is the new Turtle Beach Elite Atlas Headset. We've been the recipients of some Turtle Beach products in the past. The most recent was the Ear Force Recon Chat headset. These headphones are on the higher end of the spectrum of gaming headphones.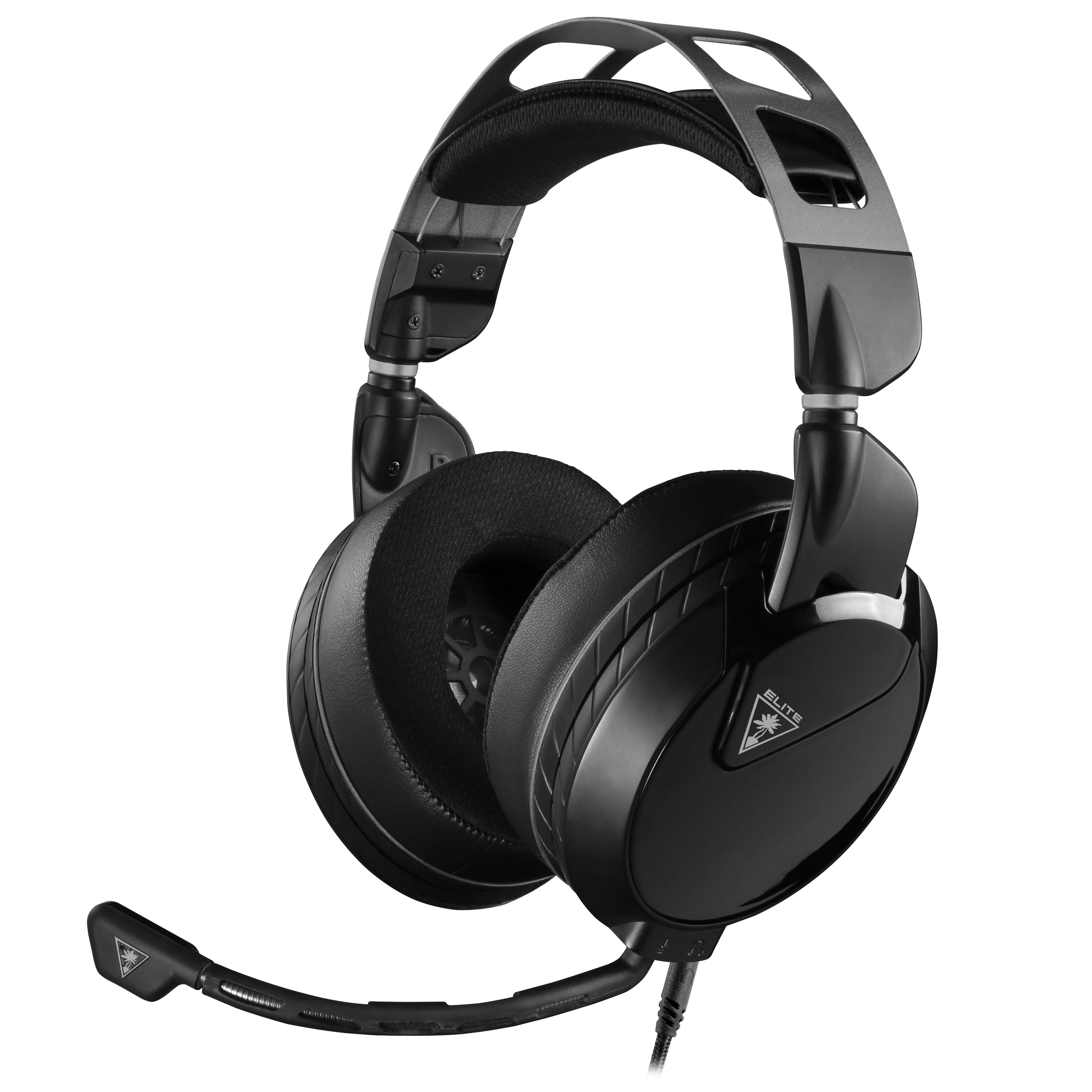 What you get With the Elite Atlas Headset
In the box, you will see
The Gaming Headset for PC(also works with other gaming systems and mobile devices)
Headset audio cable with inline controls
PC splitter cable
Quick Start Guide
Removable microphone
Turtle Beach sticker
Elite Atlas Headset Build and Comfort
The headset has a great build. The ear cups are soft and very padded. The material on them gives the wearer a long lasting comfort to wear for hours. The headband is nicely padded and very giving. They are flexible and durable. The removable microphone is easy to adjust and twists and molds into different positions suitable to the user. The ProSpecs™ design will eliminate pressure on those who wear glasses.
Elite Atlas Headset Sound
Because of the padding of the earcups, the headphones are great for blocking out other noises. With the 50mm Nanoclear speakers, you get quality sound. The braided wired cord does make a little noise when it brushes your clothes, but it's only noticeable when there is no other sound coming through the headphones. Truspeak™ technology gives the microphone excellent sound quality.
For $99, these quality gaming headphones have great sound, and I think they would make a great Christmas gift for the gamer in your life. You can check them out some more on the Turtle Beach website, and get free shipping there as well.
Disclaimer: Turtle Beach sent this free product to TheGeekChurch in exchange for an honest review. No other compensation was received, and this review is not influenced in anyway by the company.