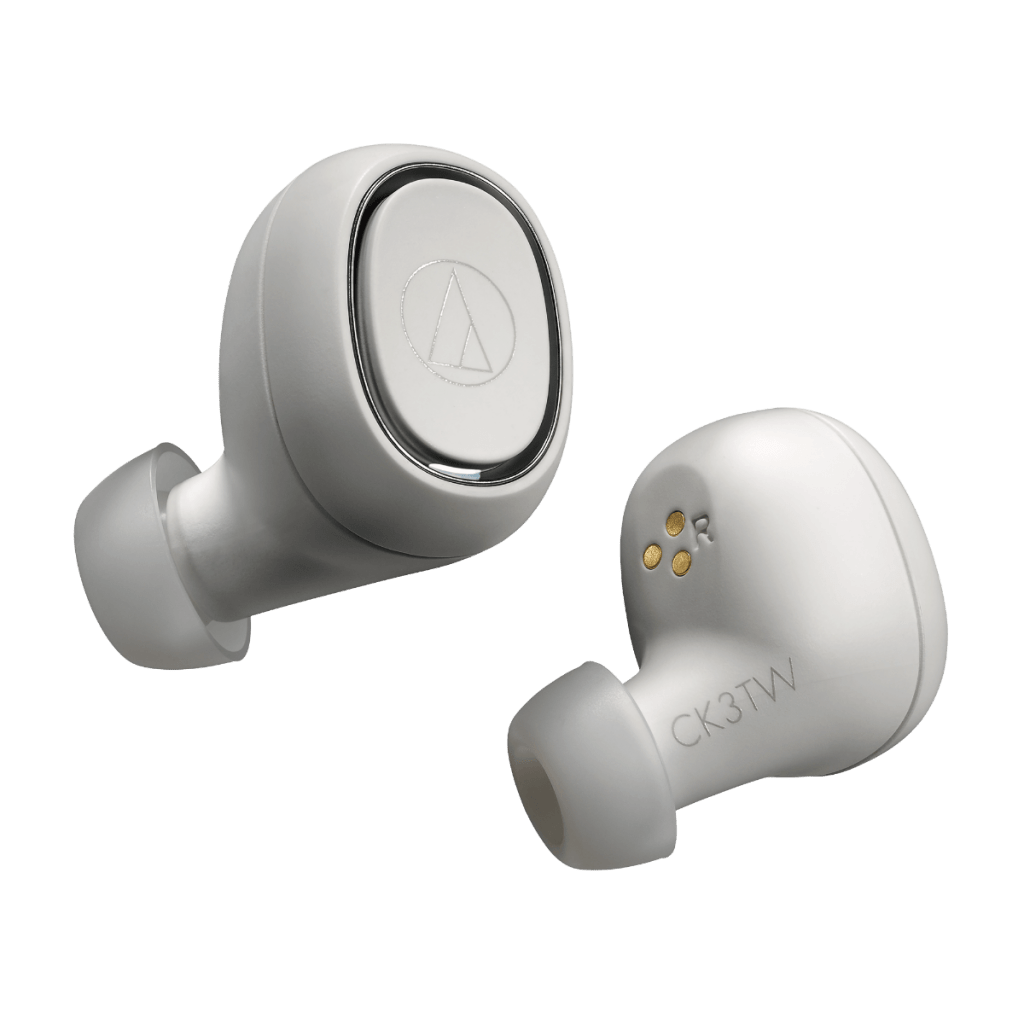 Man, it has been a while since we reviewed an Audio-Technica product, with the last time being a pair of over-the-ear headphones. It has been never since we have reviewed a pair of wireless earbuds with the ATH-CK3TW, which is odd, considering Audio-Technica is an audio company and wireless earbuds are kind of everywhere.
So, what are we looking at? Well, it has Bluetooth 5.0, and it has 5.8 mm drivers for some very good sound. Another bonus is how it is IPX2 water-resistant, offering protection from dripping water like sweat or rain.
So what else, well, assuming you have a smartphone or other device that is compatible with Qualcomm TrueWireless Sterero Plus technology, the company assures me that the ATH-CK3TW are compatible with the high-quality Qualcomm® aptXTM audio codec and with Qualcomm TrueWireless™ Stereo Plus. This special low-latency function allows you to stream the latest releases with no audio disruption and a stable connection.
So, how much power do these earbuds have? Well, we're looking at about 6 hours, and about 24 hours with that charging case.
Well, this certainly looks like a great gift for the holiday season, and it is available on the Audio-Technica site for about $99.00.