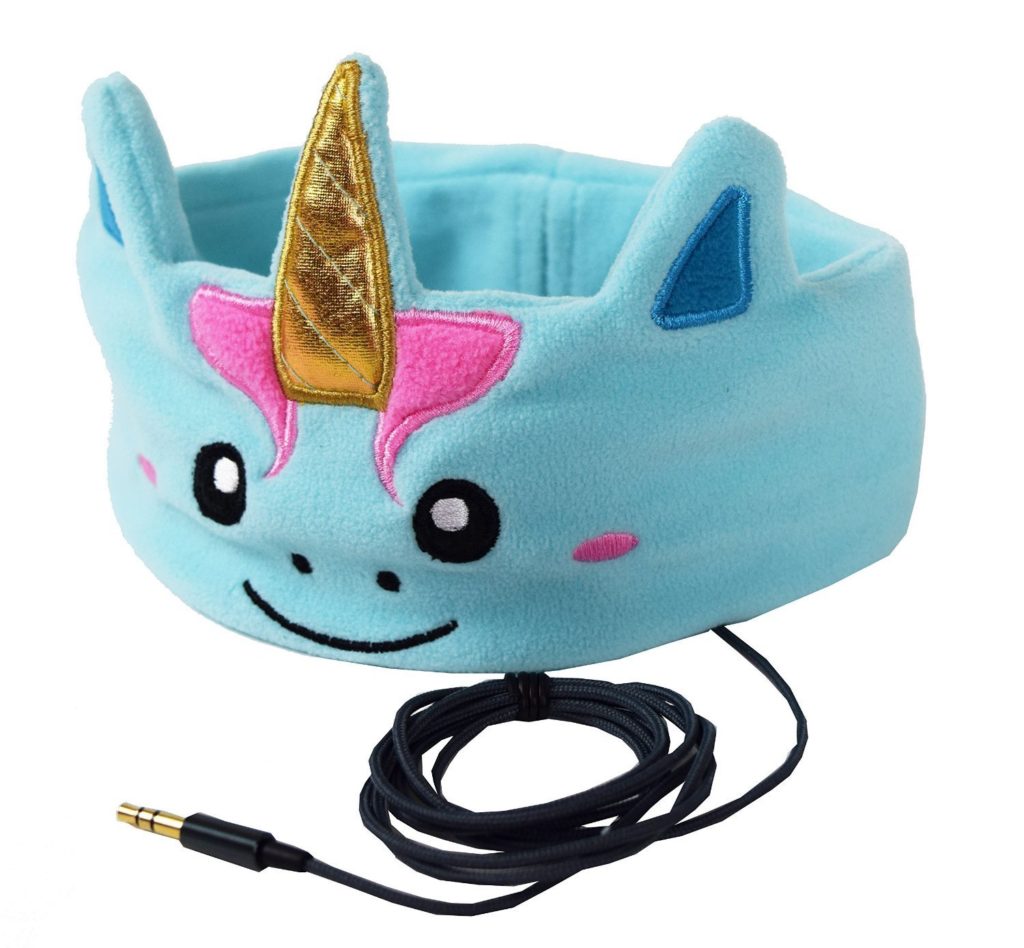 CozyPhones is a company that makes comfortable headband headphones. They make these headbands for adults in styles for exercising, and also for sleeping. We've reviewed something similar in the past. This product will be a hit with the small geeks, though!
Some kids might struggle with regular earbuds because of size, weight, or just being downright uncomfortable! These CozyPhones are very soft and comfortable, though- great for kids with sensory issues! They are made of a soft fleecy material with a slit in the back where the 36 inch braided cord comes out. The 3.5 mm jack will plug into most devices- phones, tablets, mp3 players and more. The flat speakers also come out so you can wash your child's CozyPhones. That's good news!
CozyPhones come in a big variety of characters. You can get a pirate, a cat, a monster, Ninja Turtles, and even Paw Patrol characters. To see all the kinds offered, you can check them out on their site. They all appear to sell for the same price of $19.97 right now- marked down from $24.97.
One size fits all- I can even squeeze my head in one. It's really snug on me, and that might mean kids with small heads might have to have an adult make them fit better with safety pins or something. It would be nice to see these in wireless versions as well, but I didn't see that option.
Thanks to CozyPhones for sending us some samples for review purposes. No other compensation has been given for our fair and unbiased review.