Well, it is time for us to review another great Master and Dynamic product, even though you probably still can't purchase the Kevin Durant edition products. Now, we had a chance to review the MW50+ 2-in-1 Wireless On-Ear headphones as well as the ME05 earphones, and here's our review of both.
Master and Dynamic MW50+ 2-in-1 Wireless On-Ear + Over-Ear Headphones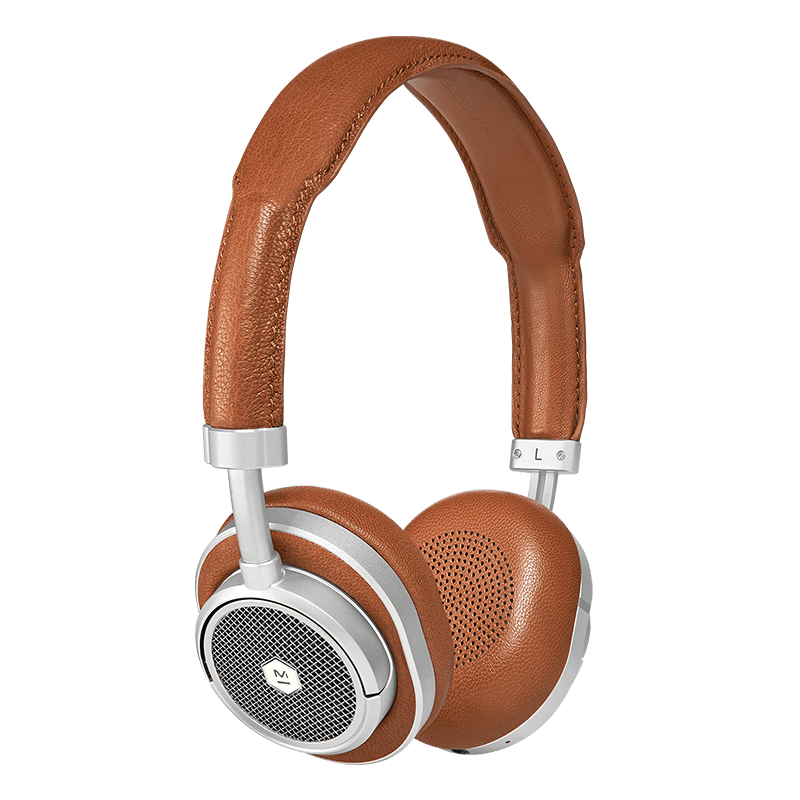 One thing that I want to start with on the MW50+ is that they have some premium leather for some serious cowhide on the headband and the ear cup. In addition to this kind of luxury, it also has two sets of lambskin ear pads, and they feel pretty good on my ears.
The MW50+ has Beryllium drivers that are 40mm, and it also has some dual microphones. So, it has some great wireless capability with Bluetooth 4.1 with aptX high quality audio, and it has an exposed all-aluminum antenna providing great signal range. How long do we have for battery life? Is 16 hours enough for you?
So yes, as I mentioned it is very classy, and it comes with a leather ear pad case and a canvas headphone pouch. If you want to get in on this, you can purchase it for about $349 on the Master and Dynamic site in Silver Metal and Brown Leather.
Master and Dynamic ME05 Earphones Review
And now to review the Master and Dynamic ME05 earphones, and they are something that I haven't seen in a while: they are wired. Seriously, I can't remember the last time that I reviewed some earbuds with wires.
As far as the benefits go, this guy has 8 mm titanium high-performance drivers. The tangle resistant rubber cables are made with oxygen-free copper, and it comes with remote and omni-directional microphone. The structure has a good brass body with four sizes of silicone ear tips.
So, if you want to get in on these ME05 earphones, head on over to the Master and Dynamic website, and pay $89 for them.