It looks like we have got our hands on some more great Master and Dynamic products. Last time, it was the MW08 Sport and the MC100 Wireless Charging Pad, but now, it is another two products with the MH40 Wireless Over-the-Ear headphones and MW01 Bluetooth Adapter.
Our Review of the Master and Dynamic MH40 Wireless Over-Ear Headphones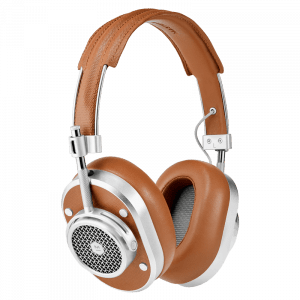 I am told that these Master and Dynamic MH40 Wireless Over-Ear Headphones are an "evolution" of the company's first headphones, and this new model is some kind of celebration of Master and Dynamic's five-year anniversary. It actually looks like something from the company's fiftieth anniversary, as it has a vintage vibe that I like. In fact, I would dare say that the design is very…what's the word I'm looking for…retrofuturistic?
Yeah, I feel like I should be wearing these with a finned helmet, jet-pack, and ray-gun. Well, it is aviator inspired, but the real proof is not in the aesthetic, but the sound. As it is, these things sound super good, and I had to turn them down just to listen to my music. Part of it is the 40 mm neodymium drivers, and the company really put a lot into these.
There are also some great microphones for it, and I just took a phone call for about a half-hour. Sure, I had a little ear fatigue afterward, but it was worth it.
I highly recommend that you try these out, and they can be purchased on the Master and Dynamic site for a price of $299.
Our Review of the Master and Dynamic MW01 Wireless Bluetooth Adapter/Transmitter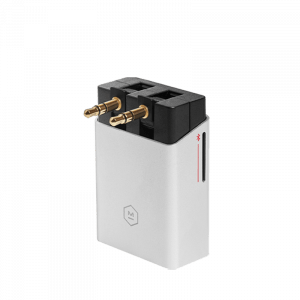 The Master and Dynamic MW01 is something that I'm not familiar with when it comes to the company, as it is a Bluetooth adapter and transmitter. It works by plugging it into a 3.5 mm audio input jack (and ordinary one) and then pairing it with some headphones, like the MH40 Wireless Headphones.
So, you do have to charge this via USB-C cable, and from there you have 22 hours of battery life. It uses Bluetooth 5.0, and it has two 3.5 mm inputs. It is a good way of connecting a second pair wireless headphones or earphones.
This is something that you want and/or need, head on down to the Master and Dynamic website and pay $69 for it.