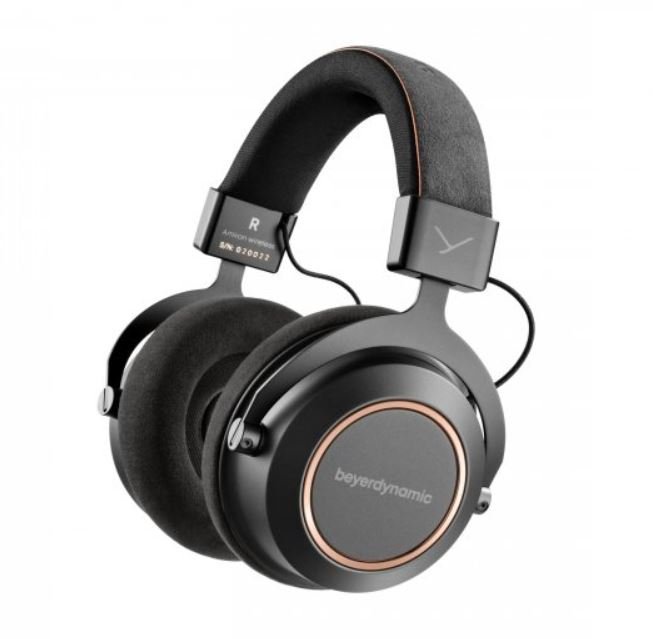 Well, it's hard to believe that we are reviewing another great Beyerdynamic product very soon after our Lagoon ANC. I had the fortune to try out another wireless headphone with the Amiron Wireless Copper.
So, my first impression is that these things are pretty big, and they feel pretty weighty on the head, which is to be expected for something of this nature. However, what you really want is the sound, which is a real thing of beauty. Right now, I am currently watching some Disney +, and I have having a real cinematic experience.
I am told that the sound quality is due to Qualcomm aptX HD and AAC plus aptX LL. Not sure what that means, but it is working. I am also told that Beyerdynamic uses "legendary Tesla technology", which translates to some great basses and highs. By the way, there is even an app that you can download for My Beyerdynamic or MOSAYC to improve the sound even more. You can have some hi-res audio if you have a wire attachment.
I find that it odd that I have waited this long to talk about this, but it is called the Amiron Wireless Copper because there is some copper type of accent on the earcup. While I am on the subject of the earcups, I am pleased to try out the volume control which is possible by just touching and sliding up or down.
It also features a great runtime of 30 hours and they were really easy to pair. So, if you want to get in on this, and I highly suggest that you do, head on over to the Beyerdynamic site and lay down $749.00 for them. (Oh, there is a deal going on now, but it could be done by the time this article posts.)